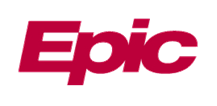 Independent physicians are offered Epic through the HFHS Community Connect program at a discounted rate. Using Epic throughout the HFPN allows all member physicians to communicate effectively to help reduce redundant testing, immediately share clinical data and support continuity of care, while reducing costs.

The HFPN deployment of Epic covers all implementation needs, including workflow assessments, customized build, training, go-live and ongoing support. When adopting the HFHS Epic system, practices also receive post-implementation process improvement sessions, monthly onsite support and twice-yearly user group forums.
Each Epic deployment includes clinical documentation, registration, scheduling, and the option to adopt the integrated professional billing module. To inquire further, please contact the HFPN Community Connect team at CommunityConnect@hfhs.org
All members of the HFPN are encouraged to use Epic in their practice.