Detroit Stroke Conference
November 3, 2022
The Henry Ford Neuroscience Institute is pleased to host the 2022 Detroit Stroke Conference, available in-person and virtually, from 8 a.m. to 4:30 p.m., Thursday, November 3rd.
The leaders in stroke and neurovascular medicine are making breakthroughs all over the world. But we're gathering some of the finest minds in medicine to discuss the latest research and data surrounding the diagnosis and treatment of stroke that you won't want to miss.
Experience their expertise in a format that's as fast as it is engaging. Presented in a TED-style talk, you'll hear high-level insights from different thought leaders. Learn more about the latest treatments, techniques and trends in stroke care and see how they can strengthen your program.
Our program includes:
TED-style talks
Case-based updates in stroke
Panel-style Q&A sessions
Timely and relevant topics covering Cerebral Amyloid Angiopathy, Tenecteplase for Treating Stroke, and more.
Register Now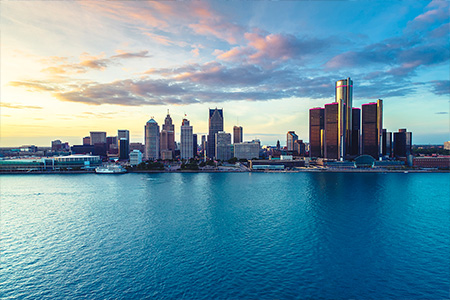 Stay updated
To receive updates about the Detroit Stroke Conference, contact the Henry Ford Office of Continuing Medical Education via phone (313) 916-8354 or email.