Heart disease is the leading cause of death for men and women in the U.S. However, only half (56%) of women recognize its risks or symptoms, which differ from those in men.
In the last twenty years, the American Heart Association Go Red for Women campaign has helped raise awareness about women and heart disease. During that time, the death rate from heart disease for women over 65 has improved. But it has only declined slightly for younger women, possibly due to lifestyle habits or lack of awareness about the disease.
"Heart disease can affect women at any age. So, it's important for women to understand their unique heart disease risks and symptoms. This knowledge can help them better manage their health and know when to seek care," says Ryhm Radjef, M.D., a cardiologist at Henry Ford Health.
Risk Factors For Heart Disease: Men Versus Women
Many people know the most common risk factors for heart disease, which affect both men and women. These factors include:
High blood pressure (hypertension) and high cholesterol
Obesity
Physical inactivity
Smoking
Family history of heart disease
On top of these, women have unique heart disease risks. Autoimmune diseases are eight to ten times more common in women than men. These diseases cause inflammation in the cardiovascular system, increasing heart disease risk. Women who have treatment for breast cancer are also at increased risk of heart disease.
With menopause, the risk for heart disease increases. That's because post-menopausal women produce less estrogen and progesterone, which protects against conditions like coronary artery disease.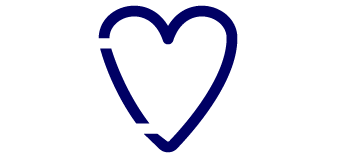 Women also have a higher risk of developing heart disease before age 65 if they experience these gynecological conditions:
Early menopause (before age 40), either naturally or after surgery to remove the uterus (hysterectomy) or ovaries (oophorectomy)
Menstruation begins before age 12
Polycystic ovarian syndrome (PCOS)
Pregnancy-related conditions like gestational diabetes, preeclampsia and preterm labor (before 32 weeks)
Having a baby with low birth weight (less than 5 pounds, 8 ounces)
Pregnancy loss or infertility treatment
"Tell your doctor if you've experienced any of these conditions," says Dr. Radjef. "Sharing your medical history will help your physician determine appropriate screening tests to monitor your heart health."
Symptoms Of Heart Disease: Men Versus Women
The most common symptoms affecting men experiencing a heart attack are:
Arm pain
Pain or tightness in the chest
Shortness of breath
Women can also experience these symptoms. But they also commonly experience one or more of these additional signs:
Abdominal (belly) and back pain
Fatigue
Headache
Nausea
Rapid heart rate
Sweating
Sometimes women may fail to recognize that these symptoms are signs of heart disease. "It's important for women to listen to their bodies and advocate for their health," says Dr. Radjef. "See your doctor if you experience a sudden onset of symptoms, especially during exercise or other exertion."
Steps To Reduce Your Risk Of Heart Disease
While you can't eliminate all risk factors for heart disease, you can take steps to improve your heart health. Get started by knowing your numbers: cholesterol, blood sugar, blood pressure and weight.
Talk with your doctor about developing a healthy lifestyle plan to reduce your risk for heart disease. Dr. Radjef recommends focusing on these lifestyle habits:
Get moving with 150 minutes of moderate-intensity exercise and two to three strength training sessions each week
Eat a heart-smart diet, swapping ingredients high in sodium and fat for healthier options
Stop smoking, limit alcohol and avoid illegal drugs
Reduce stress by taking breaks during the day or relaxing with meditation
Take prescribed medications as directed
Schedule checkups with your primary care physician every two years to monitor your heart and overall health
"While these recommendations may sound familiar, many people underestimate their impact," says Dr. Radjef. "Adopting healthy habits can boost your heart and overall health."
---
Reviewed by Dr. Ryhm Radjef, Director of the Women's Heart Center and Cardio-Obstetric Program at Henry Ford Health.