Your heart undergoes many changes during pregnancy to support you and your growing baby. It pumps 50% more blood through blood vessels that widen to accommodate the extra blood flow.
While these changes are normal, they can cause complications for women with heart disease. Some women also develop pregnancy-related high blood pressure (hypertension) disorders like preeclampsia that can affect their hearts.
The emerging field of cardio-obstetrics offers specialized care before, during and after pregnancy for women affected by heart conditions. "Women with heart disease can safely have a child with preconception counseling and monitoring throughout pregnancy and after delivery," says Ryhm Radjef, M.D., a cardiologist at Henry Ford Health.
Who Should Seek Cardio-Obstetrics Care?
Women who are planning a family or are already pregnant should seek cardio-obstetrics care if they:
Have had a heart condition since birth (congenital heart disease)
Experienced any heart condition as an adult
Need to manage high or low blood pressure during pregnancy
Develop high blood pressure (hypertension disorders) like preeclampsia in pregnancy or shortly after delivery
What Specialists Provide Cardio-Obstetrics Care?
Pregnant women with heart disease require care from a team of specialists who can address their unique needs. Women may see experts in various specialties, depending upon their condition. These specialties include:
Anesthesiology
Cardiology
Gastroenterology
Maternal-fetal medicine
Nephrology
Obstetrics
Pulmonology
Pre-Pregnancy Counseling For Women With Heart Conditions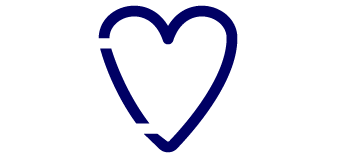 Since pregnancy can place extra stress on your heart, assessing your heart function before conception is essential. During a pre-pregnancy visit, a cardiologist will assess your health by:
Asking questions about your medical history, medications and family history of heart disease
Performing a physical exam
Doing blood tests to check your cholesterol levels
Evaluating your heart function with cardiac testing, such as an electrocardiogram (ECG), stress test or computerized tomography (CT) scan
The cardiologist may recommend medication changes or procedures to optimize your heart function based on your exam and test results.
"There are many minimally invasive procedures available to optimize heart function, making pregnancy safer for mother and baby," says Dr. Radjef. "For example, we can repair or replace a heart valve with a small incision."
Your cardiologist will also discuss lifestyle habits to improve your heart health, such as managing weight, eating a heart smart diet and exercising regularly.
Comprehensive Heart And Obstetrics Care During Pregnancy
During your pregnancy, you'll be monitored by an obstetrician, cardiologist and maternal-fetal medicine specialist, an expert in high-risk pregnancy. "Our goal is to minimize the risk for complications like high blood pressure and treat them if they occur," says Dr. Radjef.
Your care may include the following:
More frequent doctor's appointments
Blood and urine tests
Remote daily blood pressure monitoring
Ongoing communication with your physician and care team
Education about heart disease symptoms unique to women that signal you need immediate medical care
Your care team will also work with you to develop a birth plan to ensure a safe delivery. This discussion may include the following:
Estimating a delivery date
Deciding on a birth method (vaginal or C-section)
Determining where you'll give birth at the hospital (labor and delivery area or operating room)
Identifying additional services you'll need during delivery, such as anesthesia or intensive care support
Cardio-Obstetrics Care After Delivery
Your specialized heart care continues after you give birth, extending three months after delivery.
"During this time, women with heart conditions or those who experienced pregnancy-related high blood pressure are at risk for further complications. We can diagnose and treat conditions affecting the heart or other organs with ongoing monitoring," says Dr. Radjef.
This care can include the following:
Reassessment of heart health, including testing where appropriate
Medication adjustments
Blood pressure monitoring
Blood and urine tests
Contraception planning
Steps to manage future heart disease risks
Support for postpartum recovery
After pregnancy, women with pre-existing heart conditions should continue to see their primary care physician at least every two years. The same is true for women who experienced pregnancy-related complications, which increase their risk of heart disease in the future.
"Reduce your risk for heart disease with healthy habits and regular checkups. Listen to your body and don't hesitate to seek medical care if you feel unwell," says Dr. Radjef.
---
Reviewed by Dr. Ryhm Radjef, Director for the Women's Heart Center and Cardio-Obstetric Program at Henry Ford Health.