Learning you have cancer is a life-changing event. It's scary, painful and physically and emotionally demanding.
Once you come to terms with your cancer diagnosis, one of the many things you have to think about is whether to tell others – and how to go about it. The way you tell your best friend might not be the same way you tell your children or casual acquaintances. So how do you do it? When is the appropriate time and what details do you share?
Michael Ryan, Psy.D., a psychologist at Henry Ford Health who works with people who have cancer - and their families - provides advice on how to tell (or not tell) the people in your life about your diagnosis.
Deciding What To Say
From navigating appointments to dealing with the everyday frustrations of cancer treatment, having someone in your corner to support you during treatment can help you focus on yourself and your recovery. Even just one person to confide in and rely upon can make a big difference.
"In general, I recommend that people share their diagnosis," Dr. Ryan says. "Cancer is not something to go through alone. My hope for everyone in this situation is that they have a strong support network – and that could be just one or two people."
Having too much support, however, can be counterproductive – especially when the people in your life want to help but don't know the best ways to do so.
In these situations, speak up or have someone you trust do the talking. Explain what you need from the people in your life. They often want to support you as much as possible. Maybe that's running an errand or putting together a care package of items you could use. This will help them feel better about how they can help and also alleviates unnecessary stress from your life.
Starting The Conversation
Breaking the news of your diagnosis is not a simple conversation. It can be difficult to start and can get very emotional. But it's a conversation most people have with at least their close family and friends.
The best way to share is in person or over the phone, Dr. Ryan says. Sharing via email or text is not likely to go over well and may leave people in a state of panic and confusion.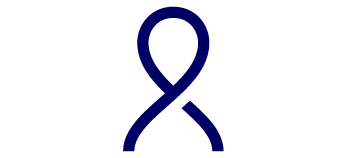 If you have a lot of people to tell, one way to get the news out is by designating a spokesperson. This could be your caregiver or another person in your life who can reach out to extended family and friends on your behalf. Social media is another way some choose to share with large groups.
"You can also keep the people in your life updated about your condition with a Facebook or CaringBridge page dedicated to this topic where you (or someone close to you) posts updates and other news related to you," Dr. Ryan says. "This can be a place for your support network to post thoughts of love and encouragement."
One of the issues many people face when sharing their cancer diagnosis is not wanting to feel like a burden – or feeling like they have to provide emotional support for their loved ones who are struggling to cope with the news.
"In order to reduce the burden on you, it's important to communicate what your needs are," Dr. Ryan says. "If you have a family member who falls apart every time they see you, you need to be honest with them. Say something like, 'This is a difficult time for me and I need your emotional support through this. If you're struggling too much to provide that, I'd like you to talk to someone who can help.'"
Cancer can be a tough disease to hide – especially during the midst of treatment. Coworkers, neighbors and even people at the gym will most likely start to notice your symptoms and will probably be curious.
In the end, it's up to you if you want to share. But telling those outside of your immediate circle could strengthen your support group and even add some external support to your caregivers.
"If you are truly uncomfortable and don't want to get into too many details, you should have a plan if you are confronted with questions," Dr. Ryan says. "You can explain to others that if there is information you want to share in the future, they'll be the first to know. Most people understand going through cancer treatment is a sensitive time and just want to help."
---
Reviewed by Michael Ryan, Psy.D., clinical director of supportive oncology services at Henry Ford Health.