Henry Ford Allegiance Physical Rehabilitation - Mason
810 N Hogsback Rd
Ste B
Mason,
MI
48854
Request an Appointment
Henry Ford Allegiance Health is fully accredited by the Joint Commission for Accreditation of Healthcare Organization to provide comprehensive rehabilitation services. The skilled staff in our Mason office have the experience to help you return to your highest possible level of strength and movement as you recover from an illness, injury or surgery.

Our multidisciplinary team is comprised of caring physical therapists, occupational therapists, speech-language pathologists, certified athletic trainers and therapist assistants. They look forward to helping you manage your pain and improve your quality of life.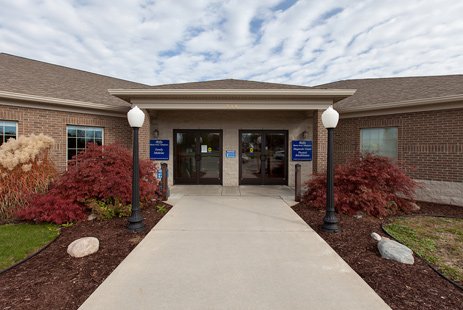 Contact Information and Hours
Phone: (517) 205-1658
Fax: (517) 205-1682
Monday
7 a.m. to 5:30 p.m.
Tuesday
7 a.m. to 12 p.m.
Wednesday:
7 a.m. to 5 p.m.
Thursday
12 p.m. to 5:30 p.m
Friday
7 a.m. to 5:30 p.m.