Pete May Director, Regional Marketing Henry Ford Health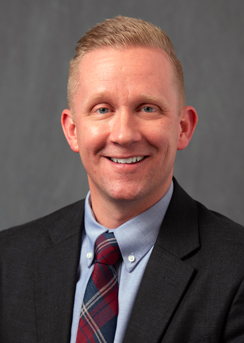 Pete joined Henry Ford Health in 2013, as Manager of Marketing and Communications in the Central Market. Since then, Pete has served in market-based and system-wide director-level positions. In his current role, Pete provides enterprise marketing support for all HFH hospitals and ambulatory centers and is the executive-level leader for marketing in Henry Ford's Central Market.
A graduate of Michigan State University, Pete began his career in health care at the Center for Family Health (CFH), a federally qualified health center providing medical, dental and behavioral health services for the underserved. During his 12 years at CFH, Pete gained a wide range of health care leadership experience. In 2008, Pete completed a Community Health Center Executive Fellowship at The University of Kansas Medical Center.
With more than 20 years of health care leadership experience, Pete has led a variety of operational and support services teams. During his time as director, Pete has led an organizational rebrand, system-wide communications efforts for Epic implementation, and oversaw all events and activities commemorating HFJH's centennial anniversary.