Henry Ford Medical Center - Michigan Center
4304 Page Ave
Michigan Center,
MI
49254
Henry Ford Medical Center - Michigan Center brings the best in expert services to one location to save patients time and increase convenience. Patients appreciate the easy-to-access, newly renovated facility, located on Page Avenue in the heart of Michigan Center.
Our endocrinology services focus on diagnosing and providing personalized treatment plans for patients with conditions related to diabetes, thyroid disorders, osteoporosis, and other hormone-related diseases and conditions. As the area's only fully accredited physical rehabilitation provider, patients needing therapy can be confident in our multidisciplinary team's ability to help improve strength, mobility and balance.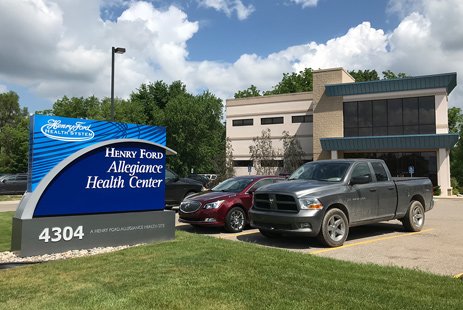 Contact Information and Hours
Hours
Individual department hours within this building may vary.
Monday to Friday
8:00 a.m. to 4:30 p.m.