Carrie Stewart, MD
Carrie Stewart, MD (Program Director) is a Diplomate, American Board of Physical Medicine and Rehabilitation, and Senior Staff Physician in the Henry Ford Health, Department of Neurosurgery. She received her MD degree from the Wayne State School of Medicine. Her specialty training in Physiatry was completed at The University of California, Davis. She has been in practice for 15 years and has dedicated the past 10 years to treating a diverse caseload of spine patients with a focus on improving function and quality of life. The opportunity to improve the quality of care for patients with low back pain through collaboration with chiropractic and physician colleagues across the state of Michigan is something she is excited to be a part of.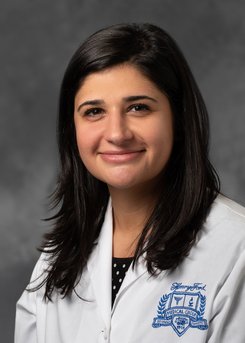 Marjan Moghaddam, DO
Marjan Moghaddam, DO (Associate Director) is a Board-Certified Family Practitioner (American Board of Family Medicine and the American Osteopathic Board of Family Physicians) with the Henry Ford Medical Group. Her medical school training was at the Michigan State University College of Osteopathic Medicine (2012) and residency training at Garden City Hospital, Family Medicine (2015). "One of the things I enjoy most about being a doctor is the chance to help people. I don't just see a patient with a symptom, I see a whole person. I like to take a holistic approach to care so people stay healthy in mind, body and spirit," said Dr. Moghaddam.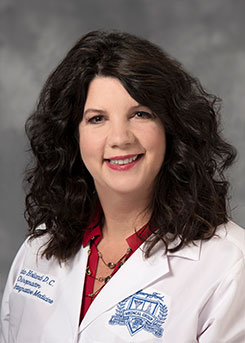 Linda Holland, DC
Linda Holland, DC (Associate Director) is a Chiropractor with the Henry Ford Center of Integrative Medicine, Henry Ford Medical Group. She received her doctoral degree from Life University in Georgia in 1990. Prior to joining Henry Ford, she was in private practice for 29 years throughout the metro Detroit area. As an experienced practitioner, she has worked primarily in family care, focusing on various back conditions addressing the importance of spinal alignment, exercise, stretching, nutrition and meditation. Dr. Holland has certifications in the Webster Technique, Cox disc management traction technique and is currently finishing up her certification as a Primary Spine Care Practitioner at the University of Pittsburgh.