Historic note cards
The Lam Archives is selling a set of note cards featuring historic images of the hospital taken between 1923 through 1960. The 6-pack of note cards is $5.00 and can be purchased at the Sladen Library located on the 17th Floor of the Henry Ford Hospital Clinic Building during normal business hours. Please contact the Archives (313) 874-6948 with questions about the note cards. One each of the following images are included: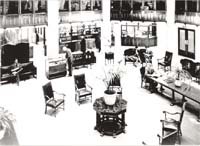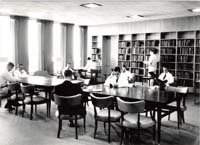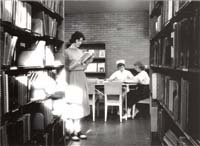 (Top row: HFH ambulance outside front entrance, 1923; Henry Ford Hospital, 1923; Nurse's station, 1930
Bottom row: Henry Ford Hospital main lobby, 1939; Frank J. Sladen Medical Library, 1960; School of Nursing Library, 1960.)
History books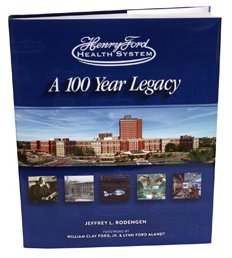 Henry Ford Health: A 100 Year Legacy (2015) is a coffee table book celebrating the health system's 100 year anniversary.
This book can be purchased from the HenryFord100.com online store.
This book is also available to purchase from the hospital gift shop and Optimeyes locations.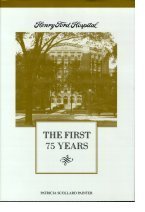 Henry Ford Hospital: The First 75 Years by Patricia Scollard Painter (1997) was written to commemorate the 75th anniversary of the hospital celebrated in 1990. The 238-page book documents the early days in the 1900s when the hospital had ten physicians and a capacity of forty eight patients to its evolution as the flagship institution of a nationally recognized health system.
The book costs $20 and is available to purchase from the Sladen Library or Archives.
To order this book, please email the Lam Archives, or call (313) 874-6948.
Conrad R. Lam Archives
A Division of the Sladen Libraries of Henry Ford Health
One Ford Place 5H
Detroit, Michigan 48202
(313) 874-6948 Phone
(313) 874-5442 Fax
Julia Pope - Archivist