Experts recommended drinking 48 to 64 ounces of water a day to keep yourself hydrated and your body functioning at its best. If you ever struggle to get yourself to drink that much every day or just find plain water a little boring, try infusing your water with fresh produce and herbs.
A good rule of thumb is to infuse the ingredients together for 1 to 2 hours at room temperature or in the refrigerator for 3 to 4 hours to achieve a potent flavor and water color. If you infuse the ingredients for 4 or more hours, though, be sure to remove the fruits and herbs from the water and then store the infused water in the fridge for up to 3 days. Removing the infused fruits from the water will prevent the fruit from decomposing and potentially creating undesirable flavors in your water.
These four delicious flavor ideas can help stay hydrated and are a great replacement for juice or soda. They allow you to cut out those extra calories and sugar naturally. You can use tap, bottled or sparkling water with any of these.
Have fun experimenting with other berries, citrus fruits and herbs you enjoy, too! The possibilities are endless.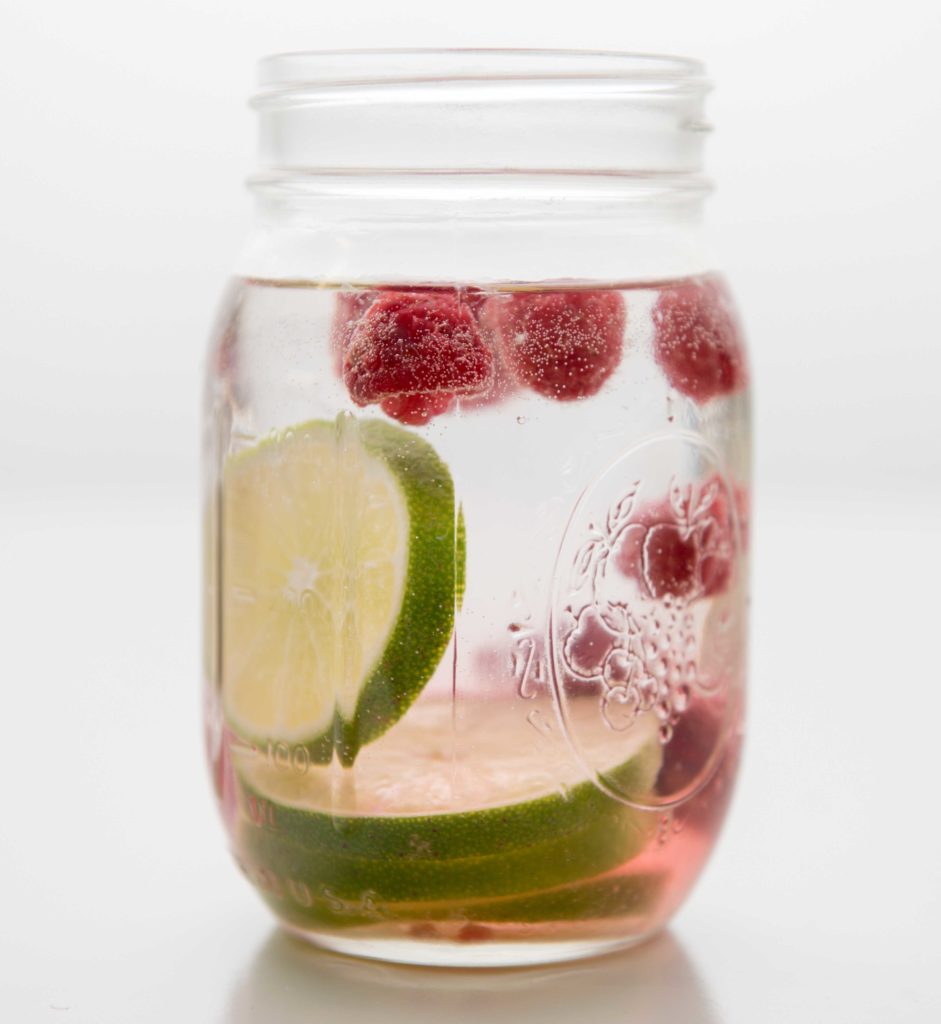 Lime and Raspberry Infused Water
16 ounces of water
1 lime, cut into wedges
1 handful raspberries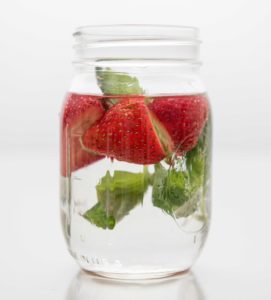 Strawberry and Basil Infused Water
16 ounces of water
5 to 6 large strawberries
1 handful fresh basil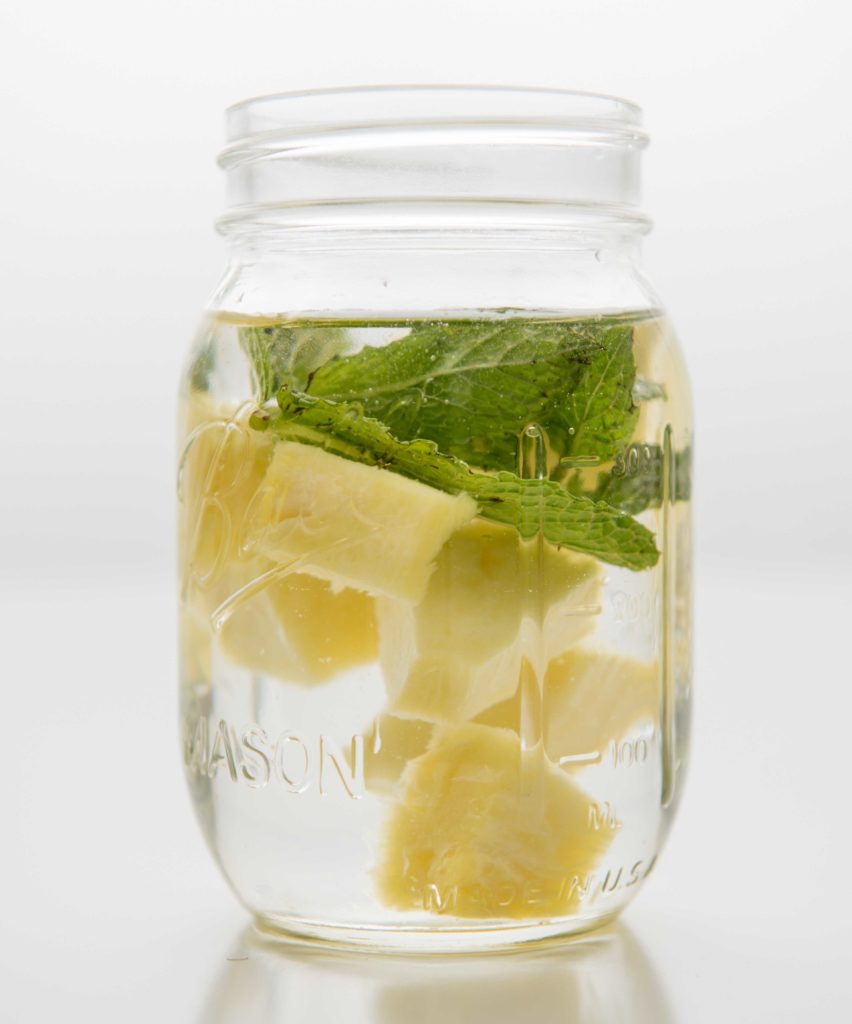 Pineapple and Mint Infused Water
16 ounces of water
1 cup pineapple slices
1 handful fresh mint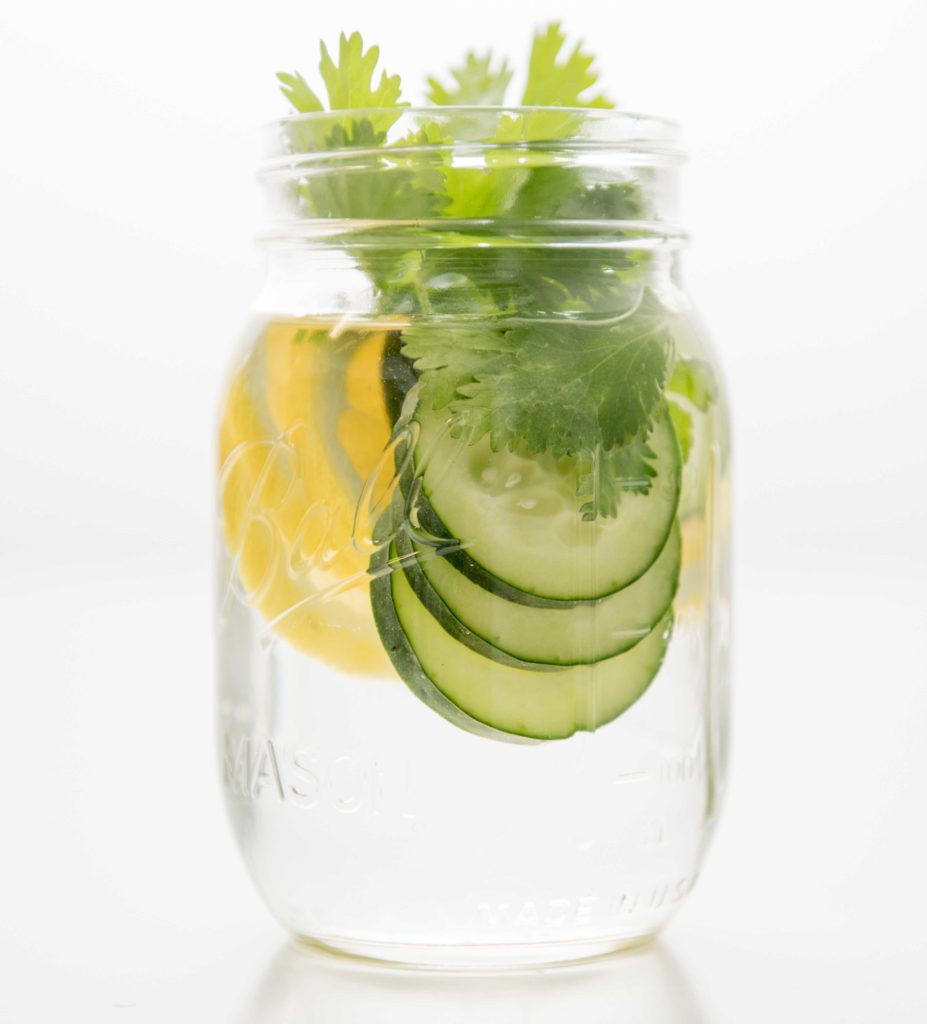 Cucumber, Lemon and Cilantro Infused Water
16 ounces of water
½ cucumber, sliced
1 lemon, cut into wedges
1 handful fresh cilantro
---