For patients with Parkinson's disease, physical movements and gait impairments can have a serious impact on your independence, safety and quality of life. Dancing is a great way for patients to connect with a unique community while improving on their symptoms and mobility.
Vaishnavi Srivatsan, PT, a neurological rehabilitation and certified brain injury specialist at Henry Ford Health, explains how dance positively impacts Parkinson's patients.
"With Parkinson's disease, your movements can become stiff and slowed," says Srivatsan. "Everything from posture, balance and ability to get around can become impaired, and over time, worsen. Dance allows patients to do something fun and social outside of their regular routine that can improve their cognitive and motor abilities."
How Dance Can Help Those With Parkinson's Disease
Like other forms of therapy, dance classes specific for those with Parkinson's disease work to incorporate all components that can be impacted by this diagnosis including flexibility, strength, coordination and balance.
"Movements in dance allows for patients to work on their coordination, motor control, spatial memory and emotional expression – all which works to improve their confidence," says Srivatsan.
Here's how it can help:
Strengthening mobility. Parkinson's disease can have a serious impact on your physical movements. Dance has been proven to improve upon the speed and length of your step and stride, helping you to overcome missteps and freezing up while moving around.
Outlet for physical exercise. It's likely that Parkinson's has impacted your body strength and ability to get around. The repetitive movements of dance help the body with muscle memory so that you can transfer these movements to your everyday tasks.
Sound stimulation. Varying music helps keep classes exciting. Upbeat songs with intensive rhythms and patterns help dancers challenge themselves.
Improving mental health. Dance and music have been proven to help with anxiety and depression. If you are struggling with your diagnosis, taking a dance class might be the perfect way to take your mind off things while challenging yourself.
What To Expect From A Dance Class For Parkinson's Patients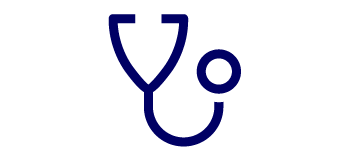 Dance classes for people with Parkinson's disease are offered by trained professionals who cater dance steps to the individual abilities of each patient. Throughout the class, the instructor will help dancers understand their individual capabilities and modify moves so everyone can safely participate. Patients can still enjoy dancing even if using a wheelchair, walker or cane for assistance. Caregivers are also invited to attend classes and support patients through transitional movements such as sitting to standing and taking steps in different directions.
Classes begin with a seated warm-up focusing on smaller torso, head and arm movements. Participants can expect to work on stretching and reaching with their arms and rotating the head and upper body. Eventually, the class progresses to more complex movements involving standing and moving around. This may involve taking steps forward, backward or sideways.
"There are many organizations around metro Detroit that offer free dance workshops in a non-medical space that allow those living with or caring for people with Parkinson's disease to connect, recharge and recover while finding joy through music and dance," says Srivatsan. "Participants feel a sense of accomplishment in their abilities rather than focusing on their disability."
---
Reviewed by Vaishnavi Srivatsan, PT, DPT, NCS, CBIS, a neurological rehabilitation and certified brain injury specialist who Henry Ford Medical Center – Ford Road.