Shopping Cart
Shopping cart is empty
Milk Flows Downriver
Ready to make room in your freezer by donating breast milk to help other babies?

Drop by the milk drive and learn how easy the process can be to become a donor. We are offering a convenient one-stop screening event where you can complete all the steps at one time to become a donor, which include:
Screening questionnaire
Donor conversation
Lab work
Paperwork
Our experts will be on hand to guide you through the process and answer any question you may have.
For more information or to make an appointment, please call 517.205.MILK, or email at milkbank@hfhs.org. You can also learn more by scanning the QR code below.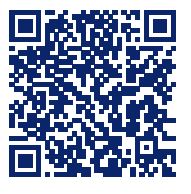 Dates Offered:
October 03, 2023 10:30 AM - 2:00 PM
Henry Ford Wyandotte Hospital
Multipurpose Rooms A & B, next to the cafeteria
2333 Biddle Ave
Wyandotte,
MI
48192
Cookie Consent
We use cookies to improve your web experience. By using this site, you agree to our Terms of Use. Read our Internet Privacy Statement to learn what information we collect and how we use it.