Be a part of our business team.
Our executive and business team members are crucial to the success of Henry Ford Health. Serving our customers — both patients and members of our health plan, HAP — is impossible without the contributions of our executives and business personnel. Some of the many vital nonclinical roles we recruit for include:
Business strategy
Finance
Hospital leadership
Human resources (HR)
Information technology (IT)
Legal
Marketing
Operations
Why should I work for Henry Ford Health?
When you join our executive and business team, you'll be helping implement our strategy of growth and continued excellence. Our system's commitment to high-quality care is made possible because of our business leaders' guiding direction.
Everything we do touches patients' lives, whether directly or indirectly. We recognize that our dedication to patients starts with being dedicated to our team members. It's a huge responsibility, but it's one we take seriously.
What can I expect when I apply?
When you apply for an executive or business position, you'll work with a dedicated recruiter who will help evaluate your fit for the role. We want to make sure your skills, experience and professional goals are a match for the position and that you are likely to be happy in your new job. We frequently recommend alternative positions within Henry Ford Health for candidates we feel are not a good match for a particular job.
When you enter the interview phase, your recruiter will answer any questions you may have along the way and help prepare you to meet with the Henry Ford Health team members who will make the hiring decision. If you aren't selected for a particular role, your recruiter can help you find another position within our system that suits your strengths. We actively work with top recruits like you to ensure we build the best team possible.
Once you're hired for a position within Henry Ford Health, your executive recruiter will still be a primary contact for you during the onboarding process. We'll help arrange a number of necessary activities, including:
Benefits and retirement enrollment
Corporate orientation
Health screening
Meeting colleagues, direct reports, etc.
Learn more about our benefits for members of leadership.
Our True North culture
True North guides the operations of Henry Ford Health. Our vision is to be the trusted partner in health, leading the nation in superior care and value. To achieve this vision, we adhere to four key domains:
Safest Care & Best Outcomes
Exceptional Experience
Affordable, Efficient Care
Compassionate, Committed People
If we deliver on these domains, we will grow by providing our customers a higher level of service than our competitors and by being more attractive to potential partners across our region and throughout Michigan.
Learn more about True North in the below video from Wright Lassiter III, President & CEO of Henry Ford Health: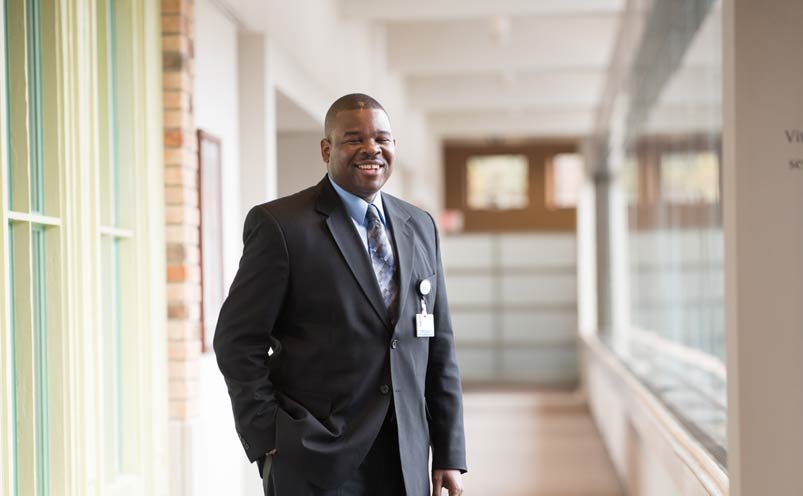 Find Your Executive Career Path
Explore our available job postings to find the one that's right for you.
Sign Up for Job Alerts
Learn about future job listings in your field when you sign up for our job alerts.