Nursing Students - Grow your career with Henry Ford Health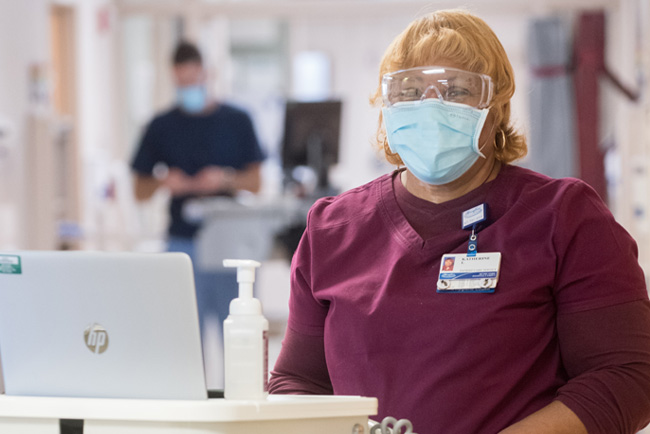 When you work at Henry Ford Health, you're not just another team member. You are a part of a community of clinical experts dedicated not only to helping patients but also to helping each other succeed. We are committed to a highly collaborative environment, so we all achieve more. Working at Henry Ford is not just another job. It is a way to do what you love and be your best you.
A Nurse Assistant (NA) performs specific duties to assist the Registered Nurse (RN) in the planning and implementation of patient care. This includes obtaining vital signs, performing EKGs, assisting with bathing, dressing, feeding and toileting, and collecting blood and urine samples.

A Nurse Extern performs specific patient care duties under the direction and supervision of the responsible Registered Nurse to meet the safety and comfort needs of the patient using the nursing process. There are opportunities to provide input to assist the RN in planning and implementing patient care.

To qualify for a nurse extern position you must:

Be currently enrolled in an accredited school of nursing (BSN preferred)
Complete two clinical rotations, one of which must be Med/Surg (in an acute care setting) by start date

Henry Ford Health offers a Nurse Residency Program that is designed to assist the novice nurse transitioning from entry-level advanced beginner to a competent, professional nurse. The program length is 12 months and focuses on the progressive development of critical thinking and clinical reasoning skills.

The RN Residency program supports the novice nurse in the delivery of safe, quality care within a collaborative inter-professional healthcare team environment. Additional support will be provided to the nurse residents in the form of peer groups, competency reviews and workshops.

Nurse Residents are given unique and exciting opportunities to build on the knowledge and skills they learned in nursing school. They work alongside seasoned nurses, and they are offered seminars, peer support, role playing and situational work. Areas of study include compassion fatigue, professional leadership and patient outcomes to name a few.

Each cohort is subdivided into smaller groups of five or six and assigned a facilitator. Most of the Clinical Nurse Specialists serve in this role, providing consistent support and mentoring throughout the program.

The learning groups begin their learning journey towards the end of their unit training and meet once a month for the remainder of the first year.

Education/Experience:

New grad nurses can apply prior to taking the NCLEX.
Graduation from an accredited school of nursing with less than 1 year of experience in a related area of nursing practice.
Successfully passes NCLEX-RN and holds an active, unrestricted license within 30 days of hire.
BLS Heath care provider certification preferred. Successfully completes unit orientation.
Sign a statement of agreement for two years in the program.
Find Your Nursing Career Path
Explore our available job postings to find the one that's right for you.
Sign Up for Job Alerts
Learn about future job listings in your field when you sign up for our job alerts.