Coming Soon to Detroit: New Milwaukee Plaza
A project of Henry Ford Health open to the public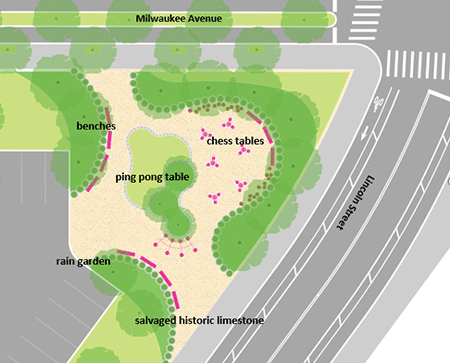 The New Milwaukee Plaza will be located just south of Henry Ford Hospital and the Brigette Harris Cancer Pavilion, which is connected to the hospital by a walkway over West Grand Boulevard.
Henry Ford—with generous support from Friends of the Rouge, the Hearst Foundation, Ralph C. Wilson Junior Legacy Fund and Rocket Community Fund—is developing the plaza at the intersection of Milwaukee Avenue and Lincoln Street as a safe, welcoming space for anyone living, working or visiting in the area.
The public plaza offers a moment to relax alone or with others, to eat lunch outside, to play a game of chess or ping pong with friends or connect with someone you've just met.
Henry Ford looks forward to welcoming visitors to the plaza, coming soon!
Check back here for updates as Henry Ford begins building the New Milwaukee Plaza.