Henry Ford Allegiance Health Nursing
Welcome from our Chief Nursing Officer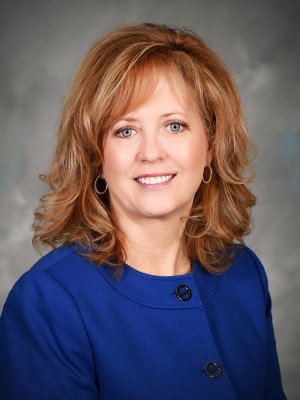 As Henry Ford Allegiance Health's CNO, it is my pleasure to represent an outstanding team of nurses. More than 880 nurses enjoy a robust professional practice and shared governance structure here at Henry Ford Allegiance Health.
The foundation of our practice is guided in the principles of people-centered care, which captures patients across all levels of the health system, patient care continuum, and community. I understand and appreciate the unique aspects nursing contributes to assure that collaborative care is delivered across the continuum. Nursing's focus on wellness is perfectly aligned with the Henry Ford Allegiance Health Mission: "We lead our community to better health and well-being at every stage of life." Our nurses are leaders in every sense of the word.
The work of nursing is accomplished through our rich shared governance structure, transformational leadership, and relentless pursuit of excellence and continued learning. Our culture of evidence-based practice forms the foundation for a spirit of collaboration and positive patient outcomes.
During the exciting and challenging times are ahead, nurses will play key roles in our success as an organization. With the Institute of Medicine's Future of Nursing recommendations to guide us, we will continue to emerge as a leader in quality and safety. I am proud of our nursing team; each day they impress me with their flexibility, resilience, innovative thinking and most of all, commitment to our vision to be the best nurses, delivering the best care to every patient, every time.
Thank you for visiting,
Wendy Day, DNP, RN
Vice President & Chief Nursing Officer