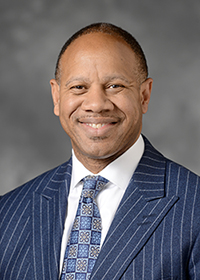 According to Henry Ford Health System President and CEO Wright Lassiter, III, promoting more equitable care and diversity – a major American Hospital Association (AHA) goal – is more than just the right thing to do. It also is the smart thing to do, given the increasingly value and performance driven healthcare world.
"Our collective efforts to reduce readmissions and preventable infections, provide more value and reduce the cost of care, cannot be accomplished without an organization-wide understanding of the unique makeup of our patient population and how they respond to our health equity initiatives," said Lassiter. "When we isolate and aggregate patient data based on social determinants of health, we can apply direct and more precise interventions that achieve better results and performance for our patients and members, which ultimately helps us continue to expand our capabilities to serve a broader community."
Wright Lassiter III
President and CEO
Henry Ford Health System
Dr. Henry Lim, Chair Emeritus, Department of Dermatology and Senior Vice President for Academic Affairs - Henry Ford Health System, along with Dr. Margot LaPointe, Vice President and Director of Research, provided the impetus and support for establishing the Health Disparities Research Collaborative (HDRC).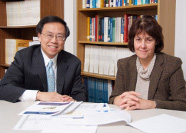 According to Dr. LaPointe, the HDRC falls within the Research Administration mission, which is "To improve the human condition through excellent basic, clinical and public health research." states Dr. LaPointe, "With our large patient population and its diversity, along with our electronic medical records, HAP pharmacy records and other research resources, HFHS is well positioned to expand its research activities in racial disparities and provide meaningful solutions to care for its diverse patient population."
Dr. Henry Lim and Dr. Margot LaPointe