Henry Ford Allegiance Health Center - East Michigan
3235 E Michigan Ave Jackson, MI 49202
Request an Appointment
The dedicated physicians, advanced practice providers and support staff at this Henry Ford Allegiance Health location provide exceptional care to improve quality of life for children, teens, adults and families. The offices are conveniently close to both I-94 and 127 freeways.
The primary care specialists take care of non-emergency medical needs, providing annual wellness exams; preventive care; treatment for common infections and viruses, sprains and minor injuries; and help with managing chronic conditions, such as diabetes, asthma and allergies.
Our team of behavioral health experts provides assessments and compassionate support for children, adolescents, teens and adults with mood and brain disorders, including anxiety and depression, bipolar disorder and attention-deficit disorders.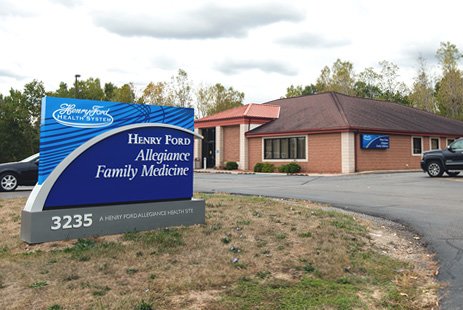 Contact Information and Hours
Phone Numbers
Family Medicine
Phone: (517) 205-3280
Fax: (517)-205-1181
Hours
Monday
7 a.m. to 7 p.m.
Tuesday
7 a.m. to 6 p.m.
Wednesday
7 a.m. to 7 p.m.
Thursday
7 a.m. to 5 p.m.
Friday
8 a.m. to 4 p.m.