Henry Ford Allegiance Health Center - Spring Arbor
7845 Spring Arbor Rd Spring Arbor, MI 49283
Request an Appointment
Designed to promote comfort and healing, Henry Ford Allegiance Health Center – Spring Arbor offers many of the most-needed services in one location to save patients time and increase convenience. Patients appreciate this all one level facility with ample parking, easy-access front entrance and simple registration.
Individuals and families can receive exceptional primary care services and also have lab work and x-rays done at the same location.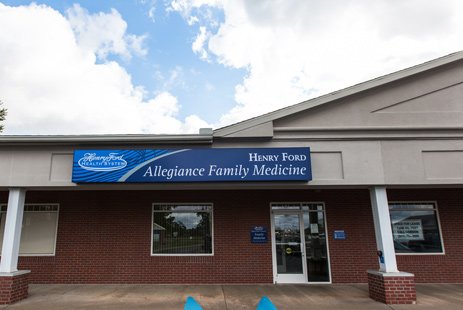 Contact Information and Hours
Phone Numbers
Hours
Monday
7 a.m. to 7 p.m.
Tuesday – Thursday
7 a.m. to 4 p.m.
Friday
7 a.m. to 3:30 p.m.