Henry Ford Allegiance Diabetes Education Center
2200 Springport Rd
Ste 210
Jackson,
MI
49202
Request an Appointment
More than 20 million children and adults in the United States have diabetes. The Henry Ford Allegiance Health Diabetes Education Center provides education and support for adults, teens and children living with diabetes to better assist them in understanding how to incorporate diabetes management into daily life.

Through a combination of classes and/or individual sessions, the Diabetes Education Center provides valuable information about nutrition, exercise, blood sugar management, complications and more to help minimize the impact and complications of diabetes. All education is provided by a Certified Diabetes Educator.

The Henry Ford Allegiance Diabetes Education Center is accredited by the Michigan Department of Public Health and the American Diabetes Association.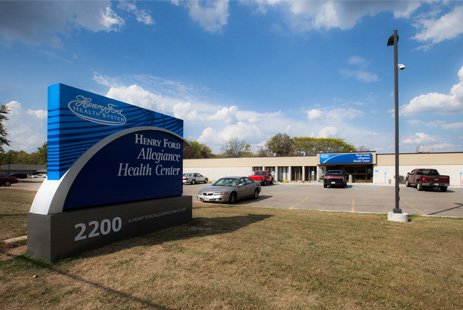 Contact Information and Hours