Courtland Keteyian, M.D. VP, Population Health Henry Ford Central Market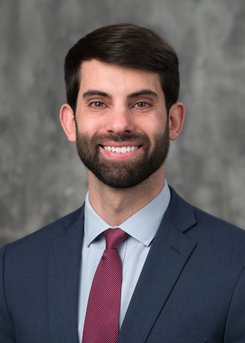 Dr. Keteyian is President and CEO of the Jackson Health Network and Vice President for Population Health for Henry Ford Central Market and Medical Director for Occupational Health at Henry Ford Jackson Hospital. Dr. Keteyian joined Henry Ford Jackson Hospital in 2016, serving in a joint capacity as Medical Director for the Jackson Health Network and the Jackson County Health Department.
Dr. Keteyian received a Bachelor of Science in molecular biology from Yale University before earning Doctor of Medicine, Master of Business Administration, and Master of Public Health degrees from the University of Michigan. He completed a residency in preventive medicine and a fellowship in medical innovation at the University of Michigan and a fellowship in occupational medicine at the University of Colorado. He is board certified in preventive medicine.