Henry Ford Allegiance Sports Medicine Clinic
1201 E Michigan Ave Ste 300 Jackson, MI 49201
Request an Appointment
Whether you took a hard hit on the playing field or strained your back while cleaning the gutters, the Henry Ford Allegiance Sports Medicine Clinic provides advanced care and treatment for musculoskeletal injuries that are slowing you down.

We assess how movements affect the muscles and joints, and we'll create exercise and rehab plans to restore you to peak performance. We have access to convenient services to diagnose and treat injuries, including X-rays, computed tomography (CT) scans and MRI scans.

We've brought together skilled, experienced experts, including the only sports medicine fellowship-trained doctors in the area, to help get you back in the game. Our doctors work closely with physical therapists and athletic trainers to create a personalized treatment plan that's right for you.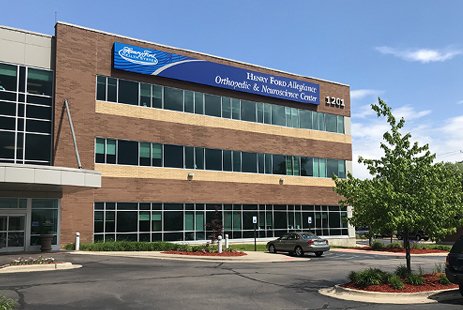 Contact Information and Hours