Henry Ford Digestive Health - Jackson
205 S East Ave
Jackson,
MI
49201
Request an Appointment
Conditions that affect the digestive system can impact your everyday life. Our team of experts at Henry Ford Digestive Health - Jackson provides comprehensive care for digestive system disorders.

Our process starts with a thorough consultation with one of our experienced, caring colleagues at Henry Ford Gastroenterology - W Michigan Ave. We offer a number of advanced digestive services, including colonoscopy, capsule endoscopy, esophageal manometry (a test that measures whether the esophagus is working properly), and flexible sigmoidoscopy (a test to evaluate the lower part of the colon (large intestine).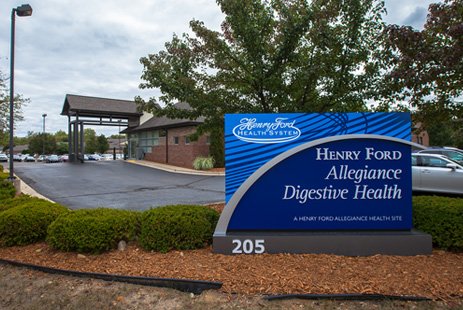 Contact Information and Hours
Phone Numbers
Hours:
Monday to Friday
6:00 a.m. to 3:30 p.m.