Henry Ford Ear, Nose and Throat - Jackson
1111 Teneyck St
Ste 100
Jackson,
MI
49201
Request an Appointment
Henry Ford Ear, Nose and Throat (Otolaryngology) - Jackson specializes in the expert diagnosis and treatment of medical conditions that involve the head, neck, ears, nose and throat.
We provide surgical and non-surgical solutions for common conditions, such as sore throat, ear infections, dizziness and sinus pain, as well voice problems, chronic cough, thyroid cancer and head and neck cancers.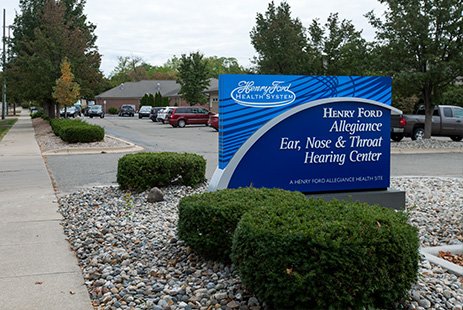 Contact Information and Hours
Phone Numbers
Hours:
Monday to Thursday
8:00 a.m. to 4:30 p.m.
Friday
8:00 a.m. to 3:00 p.m.