Henry Ford Hearing Center - Jackson
1111 Teneyck St
Ste 200
Jackson,
MI
49201
Request an Appointment
Left untreated, hearing loss can seriously limit your ability to work, learn and enjoy life. The Henry Ford Hearing Center - Jackson offers safe, effective treatment and services for those living with the challenges of hearing loss.Our skilled, compassionate staff use the latest technology in hearing instruments, digital hearing aids, and assistive listening devices (ALDs) to provide treatment options for all ages, from newborns to teens to senior adults. We also offer the only industrial hearing conservation program in the Jackson area.
All of our practitioners are Doctors of Audiology (AuD). These audiologists are skilled in providing diagnostic, rehabilitative and other services associated with hearing and balance. They are also pleased to accommodate patients who communicate using sign language.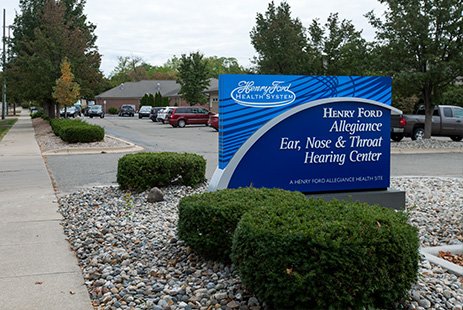 Contact Information and Hours
Phone Numbers
Hours:
Monday to Wednesday
8:00 a.m. to 4:30 p.m.
Thursday
9:00 a.m. to 4:30 p.m.
Friday
8:00 a.m. to 4:30 p.m.