Henry Ford Heart & Vascular Center - Jackson
205 N East Ave
Jackson,
MI
49201
Request an Appointment
This state-of-the-art Center is dedicated to the testing, diagnosis and treatment of diseases of the heart and vascular system. It combines advanced technology with the warmth and personal comfort of a truly healing environment. Features include 20 large, private patient rooms, six operating rooms (two for open-heart surgery), three labs cardiac catheterization labs with accommodations for electrophysiology studies, and a 10-bed recovery area for outpatient cardiac catheterization.
Services provided range from cardiac catheterization and angioplasty to minimally invasive vascular procedures and aneurysm repair and to open-heart surgery. Our experienced team of cardiologists, cardiothoracic surgeons, vascular surgeons, advanced practice providers, nurses and technicians are personally attentive to their patients, while treating them with the highest-quality clinical care.
Prevention education, nutritional counseling and monitored exercise is also provided through our separate cardiac, vascular and pulmonary rehabilitation programs.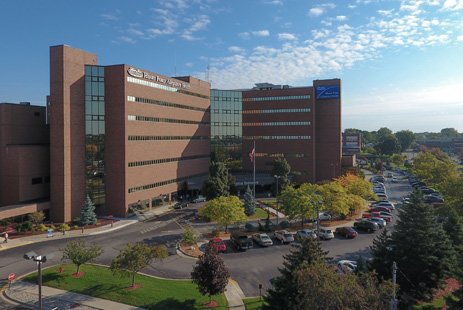 Contact Information and Hours