Henry Ford Pharmacy - Jackson
205 N East Ave
Jackson,
MI
49201
Request a Prescription Refill
The Henry Ford Jackson Hospital is located on the first floor of the hospital, across from the Emergency Department, and open to the community. Knowledgeable and experienced registered pharmacists are on staff and will review your current medications for any potential drug interactions with your new prescription. They will also answer your questions about medications that are new to you and inform you of possible side effects.
Our Pharmacy has an extensive inventory of pharmaceuticals and can order any specialty medication your doctor might prescribe. Ask the pharmacist about discounts offered on generic drugs.
Patients being discharged from the hospital can avoid waiting to have prescriptions filled at a retail pharmacy on the way home. Ask a member of your care team to arrange for your prescription to be ready for pickup at the Henry Ford Allegiance Pharmacy on your way out.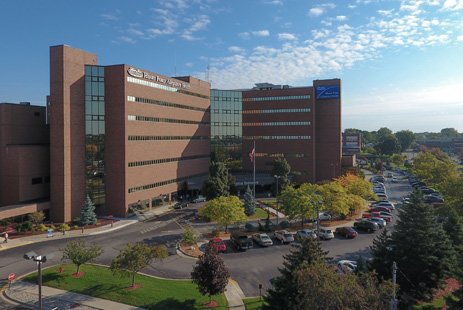 Contact Information and Hours
Phone:
(517) 205-4907
Fax: (517) 205-5947
Monday through Friday
7 a.m.to 10 p.m.
Saturday and Sunday
9 a.m. to 5 p.m.