Henry Ford Sleep Center - Jackson
205 N East Ave
Jackson,
MI
49201
The Henry Ford Jackson Hospital Sleep Health Center provides evaluation, testing and treatment for the sleep disorders that affect the quality of life and health of more than 50 million Americans. If you or your child have trouble getting a restful and refreshing night's sleep on a regular basis, our caring team of experts is here to help you.

Accredited by the American Academy of Sleep Medicine, the Henry Ford Sleep Health Center is qualified to diagnose and treat the full spectrum of sleep disorders (approximately 80 types), including insomnia, sleep apnea, snoring, restless leg syndrome and periodic limb movement disorder.

The Center provides a safe and comfortable environment for your sleep study. Each of our private rooms features an adjustable bed, private bathroom with shower, and a TV with DVD player. After careful analysis of your sleep study data, our team will create a treatment plan that is best for you.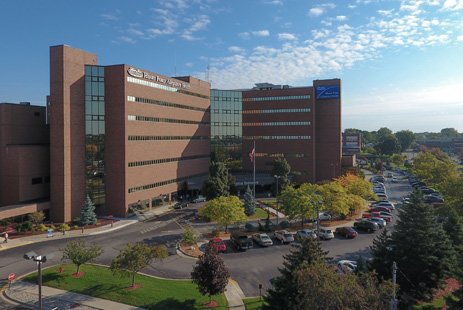 Contact Information and Hours
Phone:
(517) 205-4750
Fax:
(517) 205-5968
Monday through Friday
8 a.m. to 4:30 p.m.
Monitor Room
Monday through Friday 7:30 p.m. to 8 a.m.
Sunday 7:30 p.m. to 8 a.m.