Henry Ford Cancer Institute - Macomb Hospital
15855 19 Mile Road Clinton Township, MI 48038
Request an Appointment
Henry Ford Cancer Institute at Henry Ford Macomb Hospital in Clinton Township is dedicated to the care and treatment of cancer patients. This location offers a variety of services for our patients and their families from diagnosis through survivorship, including: a multidisciplinary cancer team approach, cancer tumor boards, advanced surgical techniques, radiation technology and chemotherapy. We also offer support services including art therapy, yoga and reiki, nutritional services and cancer support groups.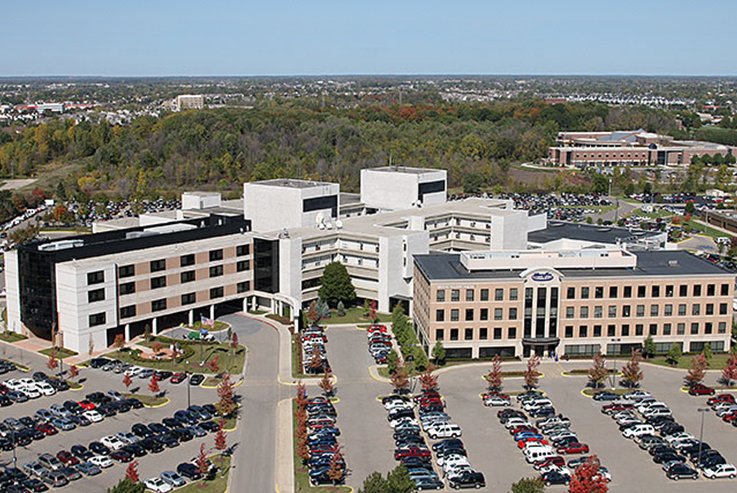 Contact Information and Hours
Radiation Oncology:
Monday - Friday:
7:30 a.m. to 4:30 p.m.
Phone: (586) 263-2230
Medical Oncology and Chemotherapy:

Monday - Friday
7:30 a.m. to 4:30 p.m.
New Patients
For appointments please call, (888) 777-4167