Shop and Dine on Main Street
Open to the community, Main Street at Henry Ford West Bloomfield Hospital is home to shops and dining spots that feature a variety of unique items and healthful offerings. In keeping with the overall design of the patient areas as well as the main floor common areas, Main Street has the look of a northern Michigan town, including natural stone, rustic design elements and recycled architectural salvage pieces such as the stained glass arched window leading into the diagnostic area. Casual tables and seating are available along Main Street, a comfortable respite while you enjoy a snack or beverage. Adding to Main Street's appeal are occasional live musical performances, a seasonal weekly farmer's market and frequent visits from the hospital's beloved therapy dogs, who enjoy greeting staff and visitors.
Main Street includes the following offerings: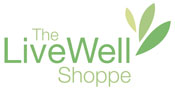 The LiveWell Shoppe
The LiveWell Shoppe features earth-friendly products for a healthy living environment in a department store setting. Product offerings include:
Body, mind and spirit: Bath and body products for men and women, journals, healthy snacks
Cooking for life: Kitchen accessories and gadgets, cookbooks, tabletop décor
Inspired giving: Home and seasonal décor, inspirational and spiritual gifts, cards and stationery, and a variety of gifts for babies and children
Last-minute needs: Magazines, reading glass, technology accessories
Personal well-being: Artisan jewelry, handbags and scarves, seasonal footwear
Fresh flowers available daily.
Monday - Friday: 9 a.m. - 6 p.m.
Saturday - Sunday: 10 a.m. - 4 p.m.
(248) 325-3880
---
LiveWell Market
The all-new LiveWell Market, located inside the LiveWell Shoppe on Main Street, offers a variety of healthy food options, including fresh produce, baked goods, dairy products, snacks and more.
Monday - Friday: 6 a.m. - 8 p.m.
Saturday - Sunday: 6 a.m. - 4 p.m.
---

Bloomfield Coffee Lodge
Stop into the Bloomfield Coffee Lodge at Henry Ford West Bloomfield Hospital and start your day off right with a delicious cup of coffee. The Bloomfield Coffee Lodge offers a variety of beverage choices, served just the way you like it. Proudly serving Starbucks coffee and beverages. Located on Main Street inside the hospital.
Monday - Friday: 6 a.m. - 8 p.m.
Saturday - Sunday: 6 a.m. - 4 p.m.
---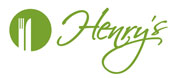 Henry's
Henry's offers a unique and healthy dining experience that includes a variety of food stations prepared fresh daily by our hospital's talented chefs.
Monday through Friday: 7 a.m. – 8 p.m.
Saturday and Sunday: 8 a.m. – 4 p.m.
---

Henry Ford Pharmacy
Henry Ford pharmacy offers prescription delivery to patient rooms before discharge and free delivery to your home following discharge. Our pharmacy stocks many hard-to-find medications, as well as a wide variety of over-the-counter medications and products. For prescriptions requiring refills, our convenient refill reminder service is available upon request.
Monday through Friday: 7 a.m. – 7 p.m.
Saturday: 8 a.m. – 4 p.m.
Sunday and holidays: 10 a.m. – 3 p.m.
(248) 325-3820
---

Henry Ford at Home
Henry Ford at Home, Michigan's largest home health group, helps patients manage a safe, smooth transition from hospital to home.
Monday through Friday: 8:30 a.m. - 5 p.m.
(248) 661-7935