At Henry Ford Health we know the healing power of art. That is why our facilities are infused with art that transforms clinical spaces into unique and welcoming environments for our patients and their families, as well as our team members.
Art, in all its forms, can inspire and heal us. It is with this great power in mind that Henry Ford is embarking on its own healing arts journey to reflect and celebrate the diversity of our team members and their unique experiences through the COVID-19 pandemic.
This project is being funded through the COVID-19 Relief Fund as a part of the health system's efforts to provide emotional support for our team members. This adds to a number of other initiatives meant to provide direct support to our team.
This curated art project will result in the creation of custom art pieces to be installed and unveiled throughout the spring and summer of 2021 at 10 identified Henry Ford locations:
Henry Ford Hospital
Henry Ford Wyandotte Hospital
Henry Ford Macomb Hospital
Henry Ford West Bloomfield Hospital
Henry Ford Jackson Hospital
Henry Ford Kingswood Hospital
Henry Ford Maplegrove Center
Community Care Services
Health Alliance Plan Building in Troy
One Ford Place
Over 100 artist proposals were received through a public call for entries. A diverse group of artists have been selected by local teams at each facility to create these works through team member engagement.
Meet the Artists
Carole Morisseau
Carole is a recipient of a Fulbright Hays Group Projects Abroad grant, studying in Brazil the summer of 2018. Much of her current work reflects her Brazilian experience and its relationship to the shared experiences of African Americans and Afro-Brazilians. These works are slated for a solo exhibition of her work at the Charles H. Wright Museum of African American History in 2021.
Carole exhibits nationally and internationally, and her work is represented in numerous galleries and private collections. She is a prize-winning artist with several art publications to her credit.
Carole was recently commissioned by the University of Detroit Mercy to complete a work of art for their campus, and her acclaimed "Healing Wall" installation has recently been featured in the news media and exhibited at local galleries.
Carole's work will be featured at Henry Ford Hospital. Learn more about Carole on her website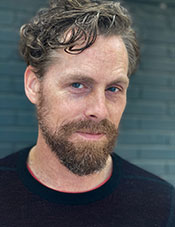 Clinton Snider
Clinton Snider's paintings and sculptures examine issues of social and environmental transformation. Recent shows featuring his work include the Making Home exhibit at the Detroit Institute of Arts, and Who Where They Then, at Oakland University Art Gallery.
Clinton showed with the Susanne Hillberry Gallery for 14 years, and his artworks have been exhibited at Mott College, The Kunst Werker Institute of Berlin, Cranbrook Art Museum and elsewhere throughout Metropolitan Detroit.
Clinton's works are part of many public and private collections, including The Detroit Institute of Arts, Henry Ford Hospital, the Kresge Foundation and the Detroit Zoological Society. He received his BFA from College for Creative Studies.
Clinton's work will be featured at the HAP building. Learn more about Clinton on his website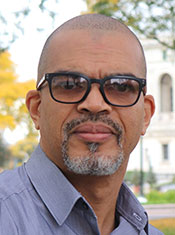 Darin Darby
Darin Darby is a self-taught visual artist born and raised in Detroit. He began by drawing comic book characters with pencils, expanding to other media in his twenties, including colored pencils, charcoal, pastels and acrylic paint.
Most of Darin's current artwork is inspired by biblical themes and uncredited historical black figures. He is passionate about creating artwork that has a message and sparks meaningful conversations. In 2014 Darin created a new art technique, which he trademarked Laypuzzim® (layered puzzled image). Laypuzzim® art is created by cutting textured card stock paper, mat board, or wood. Individual colors are cut by hand, layered, and puzzled together to create an image using negative space.
Darin's work has been featured in exhibitions throughout Metropolitan Detroit, Ohio, Chicago and Kentucky. His art is also part of the permanent collection at Mack Alive Detroit, and has been featured by multiple area media outlets.
Darin's work will be featured at Henry Ford Health in Jackson. Learn more about Darin and see more of his work by visiting his Instagram.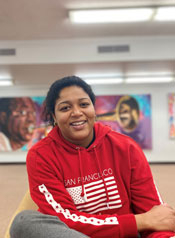 Desiree Kelly
Desiree Kelly is a Detroit native and award-winning artist known for her work as a portrait painter. Desiree was introduced to oil painting while studying Graphic Design at Wayne State University. Raised on the Eastside, she became inspired by the environment and developed a style of storytelling through portraits.
Known for a distinctive mixture of "street art" and traditional oil techniques, Desiree's portraits of public icons are historically immersive and reflect on the narrative of her subjects by including artifacts and phrases within each piece.
Desiree's work can be seen in the Coleman A. Young Municipal Building, dPoP!, Eastern Market, the historical Alger Theater in Detroit and Henry Ford's Brigitte Harris Cancer Pavilion, and is held in permanent collections of museums such as Charles H. Wright Museum of African American History and Flint Institute of Arts. She has been commissioned by major corporations and private collectors, and her work has been featured in the Washington Post.
Desiree's work will be featured at Henry Ford West Bloomfield Hospital. For more information on Desiree visit her website.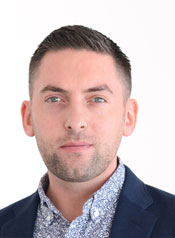 Andrew Morton
Andrew Morton is an award-winning playwright who creates socially-engaged theatre with and for vulnerable populations. His plays have been featured or produced in the U.S. at the Write Now Festival, the New England Theatre Conference, Flint Youth Theatre, and internationally at the Blue Elephant Theatre and Hampstead Theatre in London.
Andrew has a master's degree in cross-sectoral and community arts from Goldsmiths College, the University of London. He lives in Detroit, where he is a project manager for TimeSlips, a nonprofit promoting creative engagement for people living with dementia. He also serves as a teaching artist and facilitator with social service and arts organizations across Michigan.
Andrew's next project, Sofa Stories, created with young people who have experienced homelessness, will be presented in multiple outdoor spaces in Detroit in 2021. He has received support from the National Endowment for the Arts, the Ruth Mott Foundation, the Michigan Council for Arts & Cultural Affairs, the Knight Foundation and Red Bull Arts in Detroit., and was named a 2020 Kresge Arts in Detroit Fellow.
The joint piece Andrew is creating with Desiree Duell will be featured at One Ford Place. To learn more about Andrew visit his website.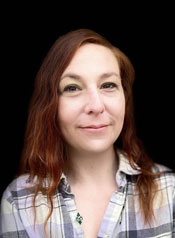 Desiree Duell
Desiree Duell is an interdisciplinary artist based in Flint. She views art as both an inward and outward-facing process with power to strengthen and heal disenfranchised communities. Her work manifests as performance, public speaking, community organizing, organizational development, photography, collage, sculpture, and installation.
Desiree has collaborated with organizations across the United States including PICO National Network, Flint Public Art Project, and Baltimoreans United in Leadership Development. Her work has been featured in Hyperallergic, Michigan Radio, Detroit Art Review, and Actipedia. She has received support from the National Endowment for the Arts, Aspen Institute, Andy Warhol Foundation, Wyoming Arts Council, and the Ruth Mott Foundation.
Duell's work in Flint involves centering resident's agency for care through her project, Sanctuary Artpark. Sanctuary is a restorative justice ecosystem that will reclaim a 62-acre former golf course owned by the City of Flint to transform it into a refuge for residents to grow, harvest, sell, and teach indigenous plant medicine for residents to have access and agency over their healing from Flint Water Crisis.
The join piece Desiree is creating with Andrew Morton will be featured at One Ford Place. To learn more about Desiree visit her website.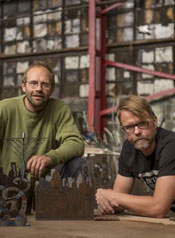 Erik and Israel Nordin
The Nordin Brothers have been creating objects for 20 years in Detroit. They create Statement Pieces. One-of-a-kind objects. Works of art that will tell your story.
They describe themselves as "artists who create objects for spaces", specializing in glass, metal, wood and other mediums. Together, they create fine art and functional objects in their studio, a 12,000-square-foot space featuring two cranes, located on Michigan Avenue in Detroit .
The work Erik and Israel are working on will be featured by our Community Care Services. To learn more about the Nordin Brothers visit their website.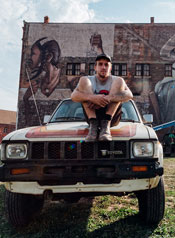 Pat Perry
Pat Perry is a visual artist primarily painting, drawing, photographing, and installing large-scale outdoor mural installations.
Throughout the 2010s, a series of Pat's sketchbooks and photos documenting years of traveling itinerantly around the United States became some of his most well-known works. Simultaneously, his large-scale works and posters have called attention to social causes through collaborations with groups such as the Beehive Design Collective, AptArts, No More Deaths, and the UN High Commissioner for Refugees.
In 2018, a major solo exhibition of Pat's paintings, titled National Lilypond Songs, debuted at UICA in Grand Rapids. In early 2020, several of these works were exhibited alongside new works in a solo exhibition at Takashi Murakami's Hidari Zingaro Gallery in Tokyo.
Pat's ongoing series of recital works use a fictional group of performers to animate social and emotional effects of 21st-century technologies. These works include paintings, drawings, and installations of performers on interstate medians and roadsides throughout the Midwest. Pat works and lives on Detroit's East Side.
Pat's work will be featured at Henry Ford Wyandotte Hospital. For more information on Pat please visit his website.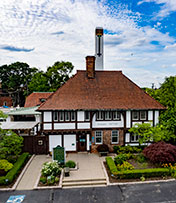 Pewabic Pottery
Pewabic Pottery has been handcrafting pottery and tile in Detroit since 1903. Still operating out of our National Historic Landmark Studio on East Jefferson Avenue, Pewabic today is a nonprofit pottery, architectural tile studio and ceramic arts education center.
Pewabic artisans continue to design and create custom tile installations for homes, schools, churches, businesses and hospitals, mixing clay and pressing, firing and glazing tiles by hand. Pewabic murals have been a source of inspiration and healing for many years.
The piece by Pewabic Pottery will be featured at the Henry Ford Maplegrove Center. For more information on Pewabic Pottery please visit their website.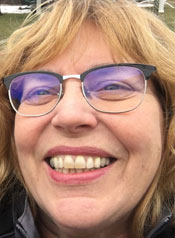 Sue Majewski
Born and raised in Grosse Pointe, Sue earned a degree in Graphic Design at Wayne State University. She specializes in creating large-scale ceramic mosaics that provoke imagination and wonder.
Sue is inspired to create by her passion for life. Her ideas are often sparked by the materials in her environment and a feeling of mystery and magic within the creative process. Sue's participation in local artist groups, workshops and engaging with the mosaic community in Metropolitan Detroit has helped her perfect techniques and embrace new possibilities in her work.
Sue's work will be featured at Henry Ford Macomb Hospital. To learn more about Sue, please visit her website.
TreeTown Murals
TreeTown Murals is a fine-art mural and mosaic company, managed by wife and husband team, Mary Thiefels and Daniel Matanic, that creates custom artwork for institutions, schools, municipalities, private companies and individuals.
TreeTown Murals is dedicated to creating art that uplifts, encourages an exchange of ideas, adds economic value, involves community participation, and brings art to everyone.
As an artist team, TreeTown Murals' are known for working with diverse audiences and including community input and participation in all phases of the art-making process. Prominent works include the 11-story "Challenge Everything, Create Anything" mural in downtown Ann Arbor, along with commissions for the University of Michigan's Natural History Museum, Google, the city of Dearborn and more.
The work Mary and Daniel are working on will be featured at Henry Ford Kingswood Hospital. To learn more about Tree Town Murals visit their website.