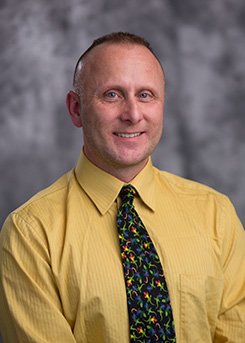 Roger E Bloomer, MD
Specialties: Family Medicine
Board Certification and Education
Board Certifications
American Board of Family Medicine - Family Medicine
Residencies & Internships
Flower Hospital-Family Physician Association, Family Medicine, OH, 2000
About Me
I am board certified in family medicine, with more than 10 years of experience as a primary care physician. I now specialize in wound care, sometimes using hyperbaric oxygen therapy to enhance the body's natural healing ability. From inside a comfortable pressurized chamber, patients breathe 100 percent oxygen that goes into the blood stream to heal wounds from the inside out. This safe and painless treatment has long been used to combat decompression sickness in deep-sea divers.
The wounds I treat are often a result of diabetes, radiation therapy, surgery, venous stasis (impaired blood flow through a vein because of a faulty valve), or peripheral artery disease (poor blood circulation caused by narrowed arteries, usually in the legs). My patients have typically dealt with their wounds for months or even years without improvement, so it's very rewarding to be able to help them.
Philosophy
I enjoy developing a special connection with my patients. With my focus on wound care, I have a smaller group of patients than I had in family medicine, but I see these patients more frequently. Since patients come in several times per month, we have an opportunity to get to know each other well.
Title
Medical Director, Henry Ford Allegiance Wound Care & Hyperbaric Medicine
Locations
Henry Ford Jackson Wound Care & Hyperbaric Center
2200 Springport Rd
Suite 500
Jackson,
MI
49202
Henry Ford Jackson Hospital