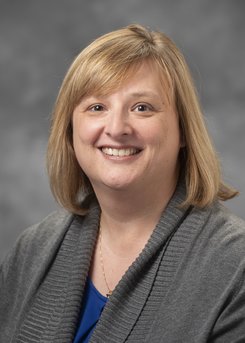 Andrea E Cassidy-Bushrow, PhD
Board Certification and Education
Education
University of Michigan, Epidemiology, MI, 2006
University of Michigan, Epidemiology, MI, 2001
About Me
I specialize in Cardiovascular Disease Epidemiology, Genetic Epidemiology and Pediatric Research.
Biostatistics & Research Epidemiology
Dr. Andrea Cassidy-Bushrow, an Epidemiologist with Center for Allergy, Asthma and Immunology Research (CAAIR), is an Assistant Scientist in the Department of Public Health Sciences and an Investigator for Health Disparities Research Collaborative. Prior to joining PHS in 2006, Dr. Cassidy-Bushrow completed her doctoral training at the University of Michigan School of Public Health, where she was an NIH pre-doctoral trainee in Genomic Sciences. With research interests centering on the developmental origins of disease framework, her research focus has been on early life health. Recently, Dr. Cassidy-Bushrow explored the psycho-biological determinants of birth outcomes in a study of African-American parturient women. Moving forward through the life-course, she has also studied the impact of stress and inflammation on adolescent cardiovascular disease risk factors in a study of racially diverse teens.
Using WHEALS data, Dr. Cassidy-Bushrow has explored and published on the impact of in utero health, measured as achieved birthweight, with renal function, measured as estimated glomerular filtration rate. This study found a positive association between increasing birthweight and better renal function in African-American children. Dr. Cassidy-Bushrow is actively pursuing further studies to examine these associations in finer detail.
Research Interests
Developmental origins of health and disease
Cardiovascular and renal disease
Racial disparities
Awards and Honors
1999 Distinguished Senior in Microbiology Award, University of Michigan – Dearborn.
1999-2001 School of Public Health Dean's Office Scholarship Award, University of Michigan.
2001 Doctoral Program Recruitment Fellowship, University of Michigan.
2002-2004 NIH Pre-Doctoral Training Fellowship, National Human Genome Research Institute, T32 HG00040, Institutional Training Grant in Genomic Science.
2005 University of Michigan, Department of Epidemiology, Student Poster Session Award.
2007 Henry Ford Health System, 4th Annual Research Symposium, Poster Winner (2nd place).
2007 Attendee, American Heart Association, 6th Hypertension Summer School.
2007- Scholar, Cancer Research Network, Investigator Development Program.
2008 Attendee, National Heart, Lung and Blood Institute and Northwestern University Cohort Studies Workshop.
2008 Temporary Reviewer, National Institutes of Health, Clinical and Integrative Cardiovascular Sciences (CICS) Study Section.
Locations
Henry Ford Hospital Public Health Sciences
Suite 3E
One Ford Place
Detroit,
MI
48202