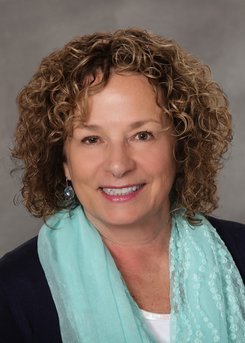 Christine D Cole Johnson, PhD, MPH
Board Certification and Education
Education
University of Texas, TX, 1985
About Me
Titles:
Chair, Department of Public Health Sciences
Director, Henry Ford Health Center for Allergy, Asthma & Immunology Research
Biographical Statement:
Dr. Christine Cole Johnson joined Henry Ford Health System in 1985. She has been a part of many cohort and case-control studies as well as large clinical and interventional trials, some using solely administrative databases and others involving contact with research subjects and the collection of environmental and biological samples. Dr. Johnson's research has focused in a variety of areas including epidemiological, behavioral and health services research; her major emphasis has been studies related to the prevention of cancer and pediatric allergic disorders with an overarching theme of reducing health disparities.
Dr. Johnson was deeply engaged in the HMO/HSCRN Cancer Research Network (CRN), and was the PI of one of its first major projects, a behavioral intervention trial "Making Effective Nutritional Choices" (MENU). She was also an investigator in other large NCI funded multi-site trials, such as the PLCO and NLST cancer screening studies. She is the PI of a Patient Center Outcomes Research Center established with AHRQ funding, which we call the Henry Ford Health Patient-Engaged Research Center (PERC). As a PI of one of the NIH's Precision Medicine Initiative "All of Us" health provider organizations, we have embedded our patient-centered approach in this project to enhance recruitment. Dr. Johnson has been involved in the establishment of three birth cohort studies all in active follow up through the national Environmental influences on Child Health Outcomes (ECHO) program, for which she serves as the Co-Chair of the Airways Committee. Dr. Johnson leads a program project (P01), just renewed, focused on the environmental and infant gut microbiota and their impacts on immune system development and allergic asthma incidence. She is also associated with two food allergy related projects, the NIH CoFAR birth cohort SUNBEAM and the FARE Southeastern Michigan Food Allergy Research Consortium with the University of Michigan.
Dr. Johnson has 280+ publications and is a member of the American Academy of Allergy, Asthma & Immunology and the American Thoracic Society and an invited member of the American Epidemiological Society.
Research Interests:
Early life exposures
Microbiome
Asthma
Awards and Honors:
Lilienfeld Prize Paper award, Society for Epidemiologic Research
Distinguished Scientist Award, Henry Ford Medical Group
Annetta Kelly Endowed Chair
Global Thinker Award, Foreign Policy Magazine (2016)
Most Notable Women in Health Care Award, Crain's Detroit Business (2020)
Locations
Henry Ford Hospital Public Health Sciences
Suite 3E
One Ford Place
Detroit,
MI
48202