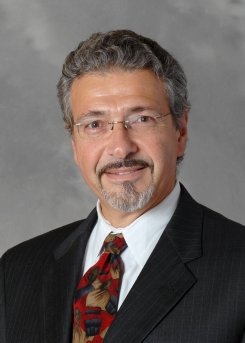 Vigen Darian, MD
Specialties: Plastic Surgery, Hand Surgery, Otolaryngology
Board Certification and Education
Board Certifications
American Board of Otolaryngology - Head and Neck Surgery - Otolaryngology
American Board of Plastic Surgery - Plastic Surgery
American Board of Plastic Surgery - Surgery of the Hand
Education
University of Michigan, MI, 1978
Residencies & Internships
University of Texas Health Science Center - Houston, Otolaryngology, TX, 1983
University of California San Diego, General Surgery, CA, 1979
Fellowship
University of Michigan, Plastic Surgery, MI, 1988
About Me
Title
Plastic Surgery Fellowship, Program Director
Biographical Statement:
Vigen B. Darian, M.D., is a member of the Henry Ford Medical Group Plastic and Reconstructive Surgery team, and has offered cosmetic and reconstructive surgery to patients in Michigan for 22 years. He is board-certified in Plastic Surgery, Surgery of the Hand, and Otolaryngology/ Head and Neck Surgery (ENT). Dr. Darian attended the University of Michigan Medical School and completed residency training at the University of California and the University of Texas with fellowship training at the University of Michigan. Cosmetics Artistic and medical talents combine to turn back time. Dr. Darian offers the most refined cosmetic surgery techniques for the face and body: Face and neck lifts Brow, eyelid and forehead lifts Chin, cheek and jaw reshaping Nose reshaping Breast and body contouring Ear pinning Tummy Tuck Liposuction Post-bariatric body shaping Easy and affordable financing is available. Ask for details. Breast Reconstruction A specialist in breast reconstruction after mastectomy, Dr. Darian coordinates with a patient's general surgeon within Henry Ford Health System. Reconstruction Surgeries can often be completed. Reconstruction following skin cancer Surgery to remove skin cancer can be disfiguring, and is distressing when it affects facial features. Coordinating with Henry Ford dermatologic oncologists, Dr. Darian rebuilds an individual's appearance after skin cancer surgery. Reconstruction can be completed immediately following the surgery to remove the skin cancer or at a later date. Most insurances cover the cost of reconstructive surgery following skin cancer treatment. Facial Rejuvenation Dr. Darian is experienced in the use of Botox® and the latest fillers, including Radiesse®, Sculptra®, Restylane®, and Juvéderm®.
Philosophy
Focusing on each patient's individual needs and preferences, Dr. Darian offers personalized care to enhance the appearance. He evaluates each person carefully to select the surgery or procedure that will create the best possible result. As his patients age, Dr. Darian works with them to offer procedures that will maintain their youthful appearance.
Locations
39450 W 12 Mile Rd
Novi,
MI
48377
Henry Ford Hospital
Henry Ford Macomb Hospital - Clinton Township
Henry Ford West Bloomfield Hospital