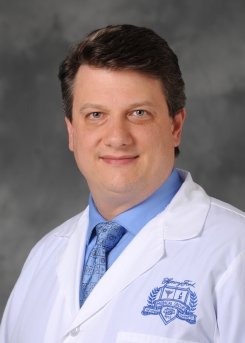 Christopher L Drake, PhD
Specialties: Sleep Medicine
Board Certification and Education
Board Certifications
American Board of Sleep Medicine - Sleep Medicine
Education
Bowling Green State University, Psychology, OH, 2001
Behavioral Connections of Wood County, Psychology, OH, 1999
St. Francis Rehabilitation Hospital/Health Center, Psychology, OH, 1998
Psychological Services Center, Psychology, OH, 1997
Residencies & Internships
Henry Ford Hospital, Clinical Psychology, MI, 2001
About Me
Biographical Statement:
Dr. Christopher Drake is a board-certified sleep specialist and internationally recognized expert in sleep and circadian rhythm disorders. He is professor of medicine at the Michigan State College of Human Medicine and serves as the Director of Sleep Research for Henry Ford Health where he oversees NIH and Industry clinical trials in insomnia, narcolepsy, idiopathic hypersomnia, sleep apnea, and depression. He is the Insomnia Section Editor for Principles and Practice of Sleep Medicine and serves as Associate Editor for SLEEP, Sleep Advances, and Behavioral Sleep Medicine. Recently, he co-authored The Wisdom of Dreams: Science, Synchronicity, and the Language of the Soul, Routledge. He served as Chairman of the National Sleep Foundation from 2013-2014. and received the Distinguished Service Award from the Sleep Research Society in 2015. In 2016, Dr. Drake Received the Pioneer Award from the Robert Wood Johnson Foundation. He has been funded by the National Institutes of Health since 2004 and has authored over 200 peer reviewed publications in the field.
Titles:
Professor, Department of Medicine, College of Human Medicine, Michigan State University
Professor, Department of Psychiatry and Behavioral Neurosciences, College of Medicine, Wayne State University (FTA)
Care Philosophy
"Improve the lives of patients through innovative clinical research in sleep medicine"
Research Interests:
I have >20 years of experience in sleep research, including clinical trials, epidemiology, and pathophysiology of insomnia. During my time as a Chairman of the National Sleep Foundation, I strived to increase access to behavioral treatment of insomnia to improve sleep and mental health. My scientific focus is on the psychological, environmental, and physiological factors that contribute to insomnia along with interventions to reduce insomnia and its negative impact on comorbid conditions. I have conducted multiple large-scale clinical trials for alleviating insomnia and treating/preventing depression (R01MH122636; R01NR013959). I have had continuous NIH support since 2004 for research on insomnia, sleep reactivity, and major depression. Currently, I am PI on a NIMH R01 testing stepped care treatment of insomnia to prevent major depression incidence and relapse using a SMART trial design. We treated over 1,200 insomnia patients in this protocol, demonstrating my experience and success leading large-scale randomized controlled trials. Thus, I bring a highly qualified and unique skillset to successfully complete this project investigating the comparative and mechanistic effects of behavioral insomnia treatment in people with non-remitted insomnia.
Awards and Honors:
Robert Wood Johnson, Pioneer Award
Distinguished Service Award, Sleep Research Society
Keynote Speaker, Michigan Association of Sleep Medicine
Insomnia Section Editor, Principles and Practice of Sleep Medicine 7th edition
Associate Editor, SLEEP
Associate Editor, Behavioral Sleep Medicine
Associate Editor, Sleep Advances
Locations
Henry Ford Hospital Sleep Center
3031 W Grand Blvd NCO
8th Floor Suite 800
Detroit,
MI
48202
Henry Ford Medical Center - Columbus
39450 W 12 Mile Rd
Novi,
MI
48377