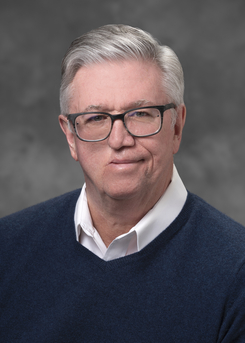 Michael D Hinkson, LPC
Specialties: Behavioral Health Therapist
Board Certification and Education
Education
Eastern Michigan University, MI, 1986
About Me
Biographical Statement
Michael Hinkson is a licensed professional counselor who has been working with adult patients in residential, outpatient and inpatient mental health and addiction treatment settings for more than 30 years.
His assessment and treatment history includes working with adults on a wide variety of presenting concerns, including: ADHD, substance use disorder, dual diagnosis, depression, anxiety, OCD, bipolar disorder, borderline personality disorder, PTSD (including law enforcement and war trauma), dissociative disorder, eating disorders, gender identity, sexual identity, parenting management, marital conflict, domestic violence, family dysfunction, sexual abuse and developmental disabilities such as autism spectrum disorder.
Over the course of his career, he has found that most patients entering treatment have experienced some level of trauma that is responsible for the difficulties they are facing in life. He has developed a unique treatment approach that helps them discover the origin of their trauma, the exact nature of the resulting injury to the mind and how to stop the trauma from continuing to create problems in their life.
Care Philosophy
"I commit myself to every patient who seeks treatment, using my knowledge, experience and skills to help facilitate the changes that they desire. I believe that every person is capable of transformation and I am there to guide them on this path when they are ready."
Locations
2825 Livernois
Troy,
MI
48083