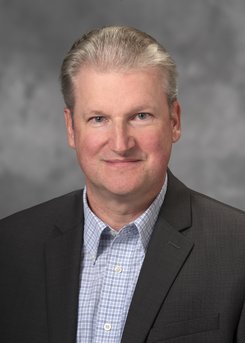 Gregory J Oliver, LLP
Specialties: Behavioral Health Therapist
Board Certification and Education
Education
Eastern Michigan University, Clinical Psychology, MI, 1992
About Me
Biographical Statement
Greg Oliver has been working with children, adolescents and young adults who face various mental and emotional struggles for more than 25 years. He is passionate about connecting to and working with young people. His treatment specialties include addressing the problems of oppositional and defiant behavior, attention deficit disorder, autism, family conflict, depression, anxiety and anger/temper problems.
During his career, Greg has found that many children with emotional and behavioral difficulties struggle with low self-esteem and poor coping skills. He enjoys using his personal interests in music and sports to find common ground and connect with his patients. His treatment focuses on building the child's personal skills and behavioral abilities, in order to increase emotional control, expressive skills, organizational skills, and self-confidence, all of which can minimize the impact of their personal difficulties. He also incorporates effective parent management techniques and family therapy concepts into his treatment plans as well.
Care Philosophy
"My goal is to help child and adolescent patients learn real-life coping skills for handling their personal struggles, with success and confidence. I believe that patients and their families can work together for improvement, it's not just one person in the family's job to make all the changes, each member of the family can be a part of helping progress happen."