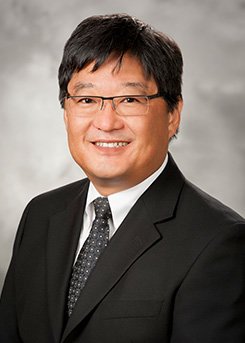 Timothy S Shinn, MD
Specialties: Cardiology, Cardiac Electrophysiology
Board Certification and Education
Board Certifications
American Board of Internal Medicine - Cardiovascular Disease
American Board of Internal Medicine - Clinical Cardiac Electrophysiology
Education
University of Illinois College of Medicine, IL, 1990
Residencies & Internships
Loyola University Health System, Internal Medicine, IL, 1993
Loyola University Health System, Internal Medicine, IL, 1991
Fellowship
Indiana University Medical Center, Cardiac Electrophysiology, IN, 1998
Indiana University Medical Center, Cardiovascular Disease, IN, 1997
About Me
I am a physician with more than 20 years of experience and am board certified in both cardiology and clinical cardiac electrophysiology. Cardiology is the branch of medicine focusing on diseases and abnormalities of the heart. Cardiac electrophysiology deals with the electrical activity of the heart, including irregular heart rhythm (dysrhythmia).
Among my areas of clinical interest are heart disease prevention, congestive heart failure, and the treatment of dysrhythmia with radiofrequency ablation (a procedure that uses radiofrequency energy – similar to microwave heat) to destroy a tiny area of heart tissue that is causing rapid and irregular heartbeats.
Philosophy
The cornerstone of health care should be complete collaboration between the health care provider and the patient, with clearly understood and agreed upon goals.
Title
Medical Director of Electrophysiology
Research Interests
I have participated in multiple national trials examining new technologies in the treatment of congestive heart failure and sudden cardiac death. These studies have been instrumental in changing and evolving therapies. With the advent of these new technologies and indications, I was also involved in quality initiatives and investigations regarding their use and application.
Locations
1100 E Michigan Ave
Ste 204
Jackson,
MI
49201
Henry Ford Jackson Hospital