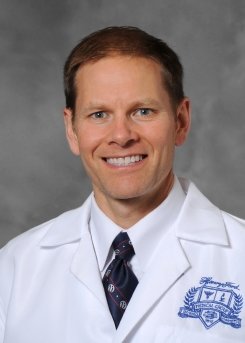 Hans J Stricker, MD
Services: Bladder Cancer, Cancer Surgery , Enlarged Prostate , Kidney Cancer , Penile Cancer , Prostate Cancer , Prostatitis , Testicular Cancer , Testicular Pain , Urologic Robotic Surgery , Urology , Video Visits
Board Certification and Education
Board Certifications
American Board of Urology - Urology
Education
University of Michigan, MI, 1988
Residencies & Internships
University of Michigan, Urology, MI, 1993
About Me
I specialize in Robotic Prostate Surgery.
Titles:
Vattikuti Urology Institute, Vice Chair
Henry Ford West Bloomfield Hospital, Chair of Surgery
Hans J. Stricker, M.D., is Vice Chair of the Vattikuti Urology Institute and Chair of Surgery for Henry Ford West Bloomfield Hospital.
Dr. Stricker has a special interest in robotic prostatectomy and has lectured and published extensively on the topic. He served as program chair of the International Robotic Urology Symposium (IRUS) in 2006, and has served on the IRUS faculty since 2002.
He also is active in Henry Ford Radiation Oncology's gene therapy research for prostate cancer.
While studying for his bachelor's of arts degree in Chemistry at Capital University in Columbus, Ohio, he was recognized as the American Chemical Society's "Young Chemist of the Year." He graduated summa cum laude from Capital, and then earned his medical degree from the University of Michigan Medical School in Ann Arbor. He also completed his training in General Surgery and Urology at the University of Michigan.
Dr. Stricker is a fellow of the American College of Surgeons. He is a member of the American Urology Association and its North Central Section; the Michigan Urologic Society; the Southwest Oncology Group; the American Medical Association; and the Reed M. Nesbit Urologic Society of the University of Michigan Department of Urology.
Awards and Honors
Young Alumni Award, Capital University, 2000
Pfizer Academic Excellence in Urology, 1998
Joseph C. Cerny Resident Teaching Award, 1998
Michigan Urologic Society, Resident's Day Competition- Second Place, 1993: "Current Prostate Cancer Detection: How Low Can We Go?"
Michigan Urologic Society, Resident's Day Competition- Second Place, 1991: "Predicting Prostate Cancer Volumes: Mathematical and Laboratory Models and Their Clinical Implications"
Honors
University of Michigan Medical School Honors:
Urology, 1987
Radiology, 1987
Pharmacology 625, 1986
Capital University Honors:
Summa Cum Laude, 1984
Erik John Earl Memorial Award, 1984
ACS Senior Chemist of the Year, 1984
Kappa Alpha Pi Academic Honors Society, 1983-84
Scholarship for Academic Honors, 1980-84
Locations
2799 W Grand Blvd
K9
Detroit,
MI
48202
14500 Hall Rd
Sterling Hgts,
MI
48313
Henry Ford Hospital
Henry Ford Macomb Hospital - Clinton Township
Henry Ford West Bloomfield Hospital
Henry Ford Wyandotte Hospital