When you come to the Henry Ford Cancer Institute for bone cancer or soft tissue sarcoma care, you're not just getting treatment — you're joining a family. We care about your health and well-being long after you finish cancer treatment.
We're proud to stay in touch with many of our patients for years after their treatment at Henry Ford. These stories showcase the strength and courage of our patients and the skill and compassion of our care providers.
We count it an honor to be part of their stories — and perhaps, yours as well. Our team would love to speak with you to make an appointment, provide more information or answer any questions. We look forward to hearing from you.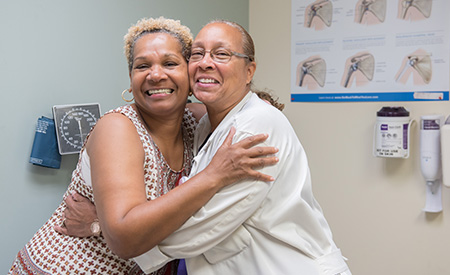 A second opinion for sarcoma at Henry Ford saved Beverly's leg from amputation. And when the cancer returned her hip and spine, her treatment plan put her on the road to survivorship.