Yoga for Those Touched by a Cancer Diagnosis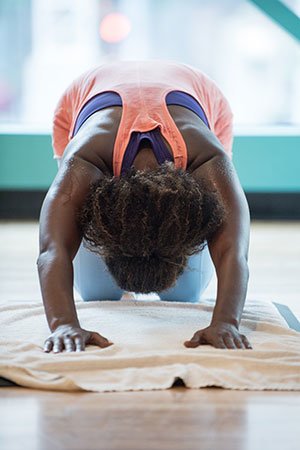 Going through a cancer diagnosis and treatment can cause changes to your body and how you see yourself. Yoga is a great way to get to become familiar with these changes and adjust to the new you. The practice of yoga is ancient tradition of body poses, breathing techniques and meditation. There are many styles of yoga and research is just starting to identify which techniques benefit specific diagnoses and symptoms.
Some of the benefits of yoga are:
Increased strength, flexibility and balance
Improved mood, resilience and quality of life
Positive identification with physical changes
Weight management
Improved sleep
Cancer patients may have residual symptoms well into survivorship. Your instructor will modify the practice with sensitivity to what you are experiencing, including:
Range of motion limitations
Lymphedema
Neuropathy
Fatigue
Pain
Check out free yoga classes at yogabydesignfoundation.org.