High Tech Treatment Beats Jack's Esophageal Cancer
Jack Jackson proposed to Dee on the night they met, 64 years ago. "I thought he was totally nuts," Dee recalled. "I was 17 and he was 19, headed for different colleges. He was already engaged to someone else. I knew I wasn't going to see him again."
Two years later, Jack and Dee got married, and they still seem like newlyweds, especially when pursuing their love of ballroom dancing. Understandably, Jack's diagnosis of esophageal cancer in November 2019 was devastating for them both. "Jack has known about 10 men who died of the same thing, including his lifelong best friend," Dee said. "We were terrified."
Thoracic surgeon Mohan Kulkarni, MD, was prepared to remove the tumor on Jack's esophagus, but he recommended chemotherapy and radiation as the first course of treatment. "I'm going to get you dancing again," he told Jack.
Dr. Kulkarni brought Jack's case before Henry Ford Allegiance Health's multidisciplinary Tumor Board, a group of physicians and other medical professionals who specialize in the treatment of cancer. The Tumor Board collaborates on every cancer case to determine the best course of treatment. Longstanding member, Radiation Oncologist Annette Kretzler, MD, recommended Jack be treated with the Hospital's newest and most highly advanced cancer technology—the Halcyon® radiation system.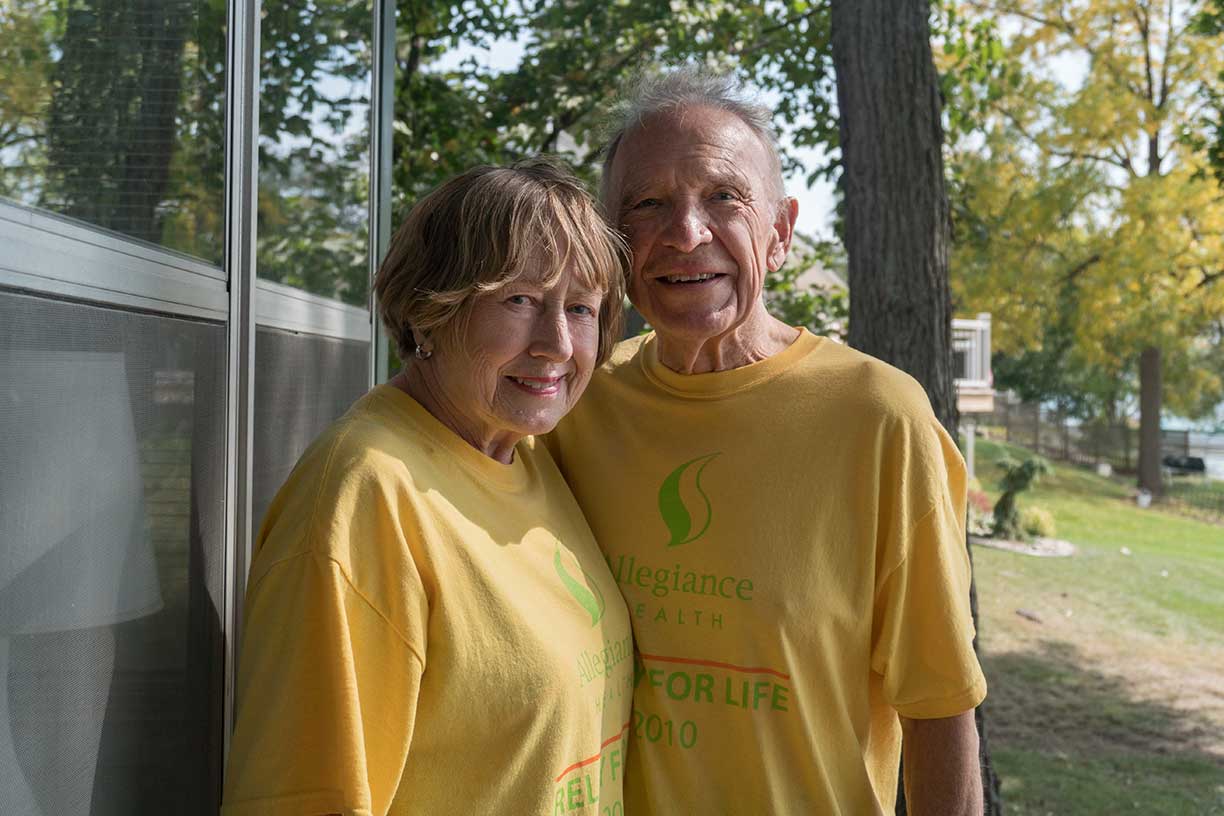 "Halcyon strengthens our ability to fight cancer by personalizing treatments to individual patients," Dr. Kretzler said. "It allows us to tailor radiation to each patient's specific anatomy, significantly reduces treatment time, and offers a far less intimidating experience in a healing environment."
Medical oncologist Devin Malik, MD, planned and oversaw Jack's chemotherapy treatment. When the combination of chemotherapy and radiation shrunk Jack's tumor significantly, the doctors recommended additional rounds of both treatments. Upon completion, the tumor was entirely gone. Jack no longer needed surgery.
"We are amazed and thrilled with the results," said Jack. "The chemotherapy was a bit difficult. I lost my appetite and 30 pounds. Radiation was comfortable and easy, it just made me a little tired. It was all worth it.
J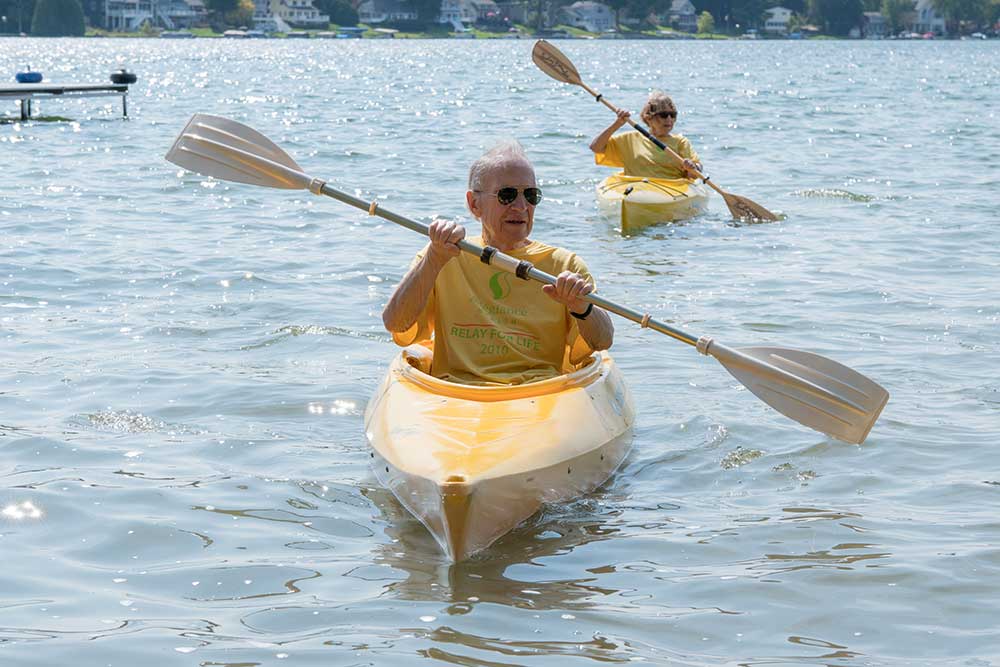 ack was adamant about being treated locally, to save Dee a long daily drive and because he had "total confidence in Henry Ford Allegiance Health," he said. "Dee had been successfully treated for breast cancer there years ago and had a great experience."
Jack said his remarkable results reinforced what he already knew. "I received great, personalized care. Everyone was genuinely warm and kind. They never acted like they were too busy to help or answer questions. As I tell everyone, there is absolutely no reason to leave town when we have Henry Ford Allegiance Health right here."
Dee is elated to have Jack home and healthy. They recently celebrated their 62nd anniversary, are often seen kayaking on Clark Lake, and they continue to enjoy every opportunity to dance together.