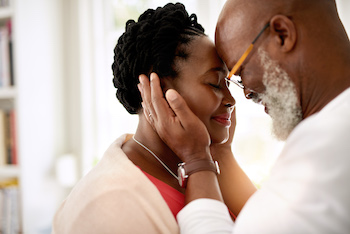 Mismatched sexual drives between partners can create difficulties within a relationship — both in and out of the bedroom. When one partner wants sex more than the other, the result may be hurt feelings, lost confidence and diminished trust in the relationship.
If you feel that you and your partner have different physical and emotional expectations about sex, there are steps you can take to uncover the root of the problem and make positive changes.
What is a Mismatched Sex Drive?
Differences in libido are relatively common among couples. Research has found that more than a third of surveyed women reported lower interest in sex for at least three months over a one-year period, while 15 percent of men reported reduced interest.
Reduced sex drive is complex, and a variety of factors can affect it. In addition, sexual desire is fluid, and it can change frequently for an individual. Emotional factors, including body image and confidence, can affect libido. The overall state of your relationship (for example, the level of trust and openness, along with any conflicts) can affect sexual dynamics for either or both members of a couple.
Sex drive also can be influenced by physical and medical factors, including:
Sleep deprivation or sleep disorders
Hormonal imbalances
Stress, anxiety or depression
Side effects from medications
Physical injuries
Libido is unique for every individual, and only you and your partner can gauge whether your sex drives are mismatched, and if the difference in your desire is having a negative impact on your relationship and your well-being.