After Nearly a Decade of Foot Pain, Detroit Resident Finds Relief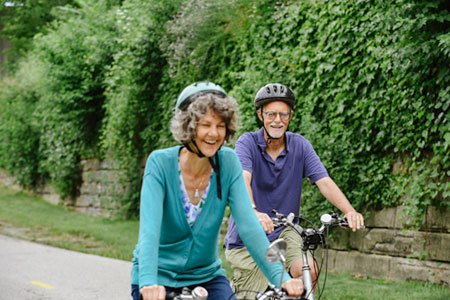 When Steven Makowski, 62, sets his mind to overcoming a challenge, whether big or small, not much stands in his way. For almost a decade, he has been living with multiple myeloma — even though the likelihood of surviving beyond 4 years was slim.
"I'm still here," says Steven, who lives in midtown Detroit. "And the message I have is: Never quit. It's been an interesting life and still is." So when Steven started experiencing sporadic foot pain 9 years ago, he set out to pinpoint the cause.
Identifying a Schwannoma
Every few days, stinging pain would pass through Steven left foot like an electric shock. The pain began shortly after his multiple myeloma diagnosis — Steven was told the pain was a side effect of chemotherapy.
An MRI showed a small nerve tumor, also known as a schwannoma, on Steven's ankle. Since the schwannoma was not an immediate threat, Steve and his doctors continued to focus on treating his multiple myeloma.
"As time wore on, the tumor became bigger," Steven says. "It put more pressure on the nerve, and my foot pain got intense and much more frequent." Once his pain forced him to wear backless shoes, he knew it was time to take action.
A Specialized Foot and Ankle Surgeon
Steven's multidisciplinary team conducted a biopsy of his ankle mass and carefully assessed his tumor. They referred Steven to a specialized surgeon who could remove the schwannoma from inside the tibial nerve. In spring 2018, 9 years after the foot pain began, Makowski saw Nicole Brouyette, DPM, a podiatric surgeon with Henry Ford Health.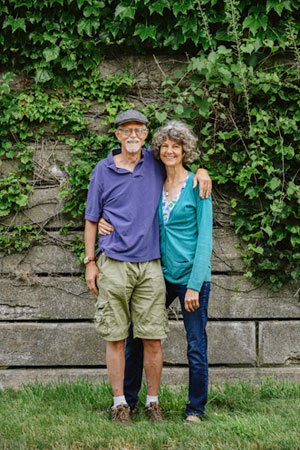 "Dr. Brouyette took all of my concerns away," Steven says. "She explained the possible side effects and complications that could occur if she removed the tumor. I was excited to have it taken care of, and she was confident my pain would be gone."
In July 2018, Dr. Brouyette removed Makowski's schwannoma in an outpatient surgery at Henry Ford Medical Center – Cottage. "Dr. Brouyette took pictures during the surgery so that we could see exactly how she did it," Steven says. "She did a great job."
No More Nerve Pain
Steven felt immediate relief from the foot pain caused by the schwannoma. As the nerve recovered, he had some pain for 6 weeks following surgery and spent some time on crutches. But today, he is pain-free and again focused on treating his multiple myeloma.
"I knew I didn't need to live with foot pain," Steven says, "thankfully I found relief at Henry Ford."
Trust Your Foot & Ankle Care to the Specialists at Henry Ford
Learn more about foot and ankle care at Henry Ford Health and meet our foot and ankle care team.