We are a dedicated group of Research Staff under the direction of Dr. Linda Stein Gold with over 70 years of combined research experience. We provide care in a professional and comfortable setting.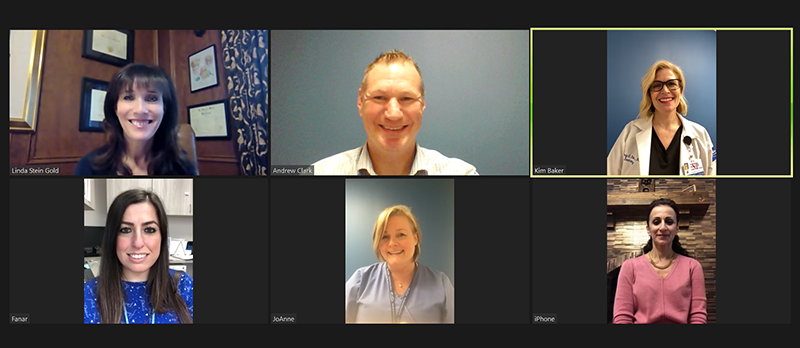 The Henry Ford Health Department of Dermatology Clinical Research Unit conducts in excess of 25 clinical trials per year. The clinical trials we participate in are sponsored by the world's leading pharmaceutical companies. These clinical trials treat all major dermatologic conditions. We treat over 100 patients per year in our clinical trials.
We offer alternative treatment opportunities for children, adolescents, and adults with skin and hair disorders such as:
Acne
Alopecia (hair loss)
Atopic Dermatitis/Eczema
Hand Dermatitis
Psoriasis
Rosacea
Vitiligo
Is participating in a study right for you?
Receive study-related medical evaluations at no cost to qualifying participants
Access to investigational medications and treatments
Typically offer a per visit stipend and have free on-site parking
We are currently seeking study participants with skin and hair disorders. Email us at DermatologyClinicalTrials@hfhs.org for more information.
About our Staff
Dr. Linda Stein Gold has served as the Principal Investigator of over 150 clinical trials
Nurse Practitioner Sub-Investigator, Registered Nurse and Clinical Research Coordinators
On-site Regulatory Specialist
We are IATA Certified
We receive annual GCP training
We adhere to FDA guidelines and HIPAA regulations
AHA BLS certified
Our Resources
Four examination rooms
On site clinical laboratory
Secure ambient and refrigerated medication storage
-20 and -70 degree Fahrenheit freezers for laboratory specimen storage
EPIC EMR
Local IRB
Experience with electronic diaries/site pads, dermatology photography, phlebotomy, electronic data capture systems, and ECG.
Secure on-site document storage