Bladder Cancer Referral Program
Expert bladder cancer care for your patients.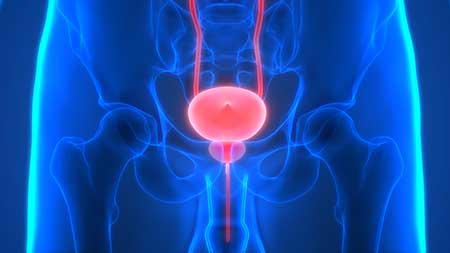 At Henry Ford Health, we're pioneering the development of bladder-preserving treatments for high-risk superficial bladder cancer. We've also introduced nerve-sparing procedures to preserve sexual function.
Our team includes surgeons who are among the most experienced in the U.S. They specialize in continent urinary diversion (neobladder) after radical cystectomy and chemotherapy for advanced bladder cancer.
We're one of the highest volume centers for robotic surgery in the Midwest. We're also active participants in the International Robotic Cystectomy Consortium to improve surgical quality and safety.
Henry Ford bladder cancer program: Why choose us?
At Henry Ford, your patients have access to all the care they need. You can expect:
Expedited consultation with surgery and medical oncology: Our team provides a treatment plan with one visit whenever possible.
Multidisciplinary tumor board: Our specialists in surgery, urology, radiation, chemotherapy, nursing, research and other disciplines meet weekly to review each case and develop a personalized treatment plan.
The most advanced and minimally invasive surgical option: Our goal is to preserve urinary function, sexual function and reduce recovery time.
Virtual telemedicine: Consultations and follow-up visits can be arranged for patient convenience.
Experts in advanced treatments
We take a comprehensive approach to bladder cancer treatment, offering patients prompt follow-up visits and consultations. We also provide access to the latest clinical trials for new treatments and improved therapies.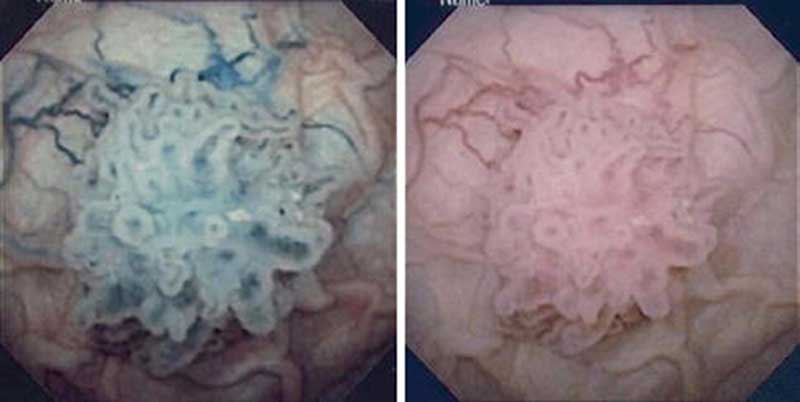 As part of our innovative approach to treating bladder cancer, we offer your patients:
Cutting-edge medical treatment for patients with high-risk superficial bladder cancer: We're developing an expanding portfolio of local and systemic treatments for patients with high-risk superficial bladder cancer who failed previous therapy. Our goal is to cure these patients without the need to remove their bladder through a major surgery.
Partial cystectomy: This approach is most appropriate for patients with isolated high-grade superficial bladder cancer or muscle invasive bladder cancer limited to one area of this organ. This surgery allows appropriate treatment of the cancer while preserving the bladder and avoiding the need for urinary diversion.
Robotic-assisted and open radical cystectomy with variety of urinary diversion: We have extensive experience in robotic and open radical cystectomy for even the most complex cases and urinary diversion construction after radical cystectomy.
Learn more about our bladder cancer treatments.
Knowledgeable and caring bladder cancer team
Our coordinated, compassionate care team includes:
Dedicated nurse navigators: All patients have a dedicated cancer nurse to support their care journey and assist with appointment scheduling.
Enterostomal nurses: These nurses specialize in helping patients live with surgically reconstructed bladders or new urinary pathways requiring catheters or urine bags.
Experienced surgeons: Our bladder cancer team includes surgeons who are among the most experienced in the country, having performed more than 1,500 robotic urologic surgeries.
Partnership in care: After evaluation and surgery, patients can be returned to the referring physician to continue follow-up.
Survivorship clinic: Advanced practice providers staff our dedicated post-treatment survivorship clinic to support and help patients navigate follow-up care.
Find out more about our bladder cancer support services.
Fast, convenient referrals
The Henry Ford Referring Physician Office is available 24/7, ensuring your patient has access to the best treatments available and timely appointments. Your patient will be given an appointment within 24 hours and will be seen within a few days of your referral.