Top doctors choose to work with top hospitals, so it's no surprise that some of the best specialists practice at Henry Ford Health. That goes for our whole team. Here, you'll find the level of skill and expertise associated with academic medical centers, along with a commitment to provide care that uniquely meets the individual needs of each patient.
Tobias E Zuchelli, MD
Dr. Zuchelli is a board-certified Gastroenterologist who sub-specializes in advanced therapeutic endoscopy. He is the Director of Bariatric Endoscopy at Henry Ford Hospital as well as the Program Director for the Advanced Endoscopy Fellowship. He has a focus in bariatric endoscopy which includes endoscopic sleeve gastroplasty (ESG), transoral outlet reduction (TORe) for weight regain after bariatric surgery, complications following bariatric surgery, EUS directed transgastric ERCP (EDGE procedure), ERCP, EUS, lumen apposing metal stent (LAMS) placement, endoscopic submucosal dissection (ESD), endoscopic mucosal resection (EMR), treatment of Barrett's esophagus/RFA, luminal stents and complex fistula closure.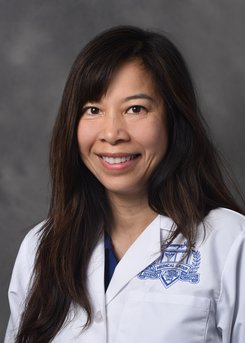 Ngoc-Duyen T Dang, MD
Dr. Duyen Dang is a board-certified gastroenterologist. She specializes in advanced therapeutic endoscopy, focusing on pancreaticobiliary endoscopy (ERCP, EUS, therapeutic EUS), esophageal/mucosal endoscopy (Barrett's endotherapy, complex polyp resection), enteral stenting, luminal closure, obesity medicine and bariatric endoscopy (Obera balloon, endoscopic sleeve gastroplasty, post bariatric surgery dilation or restriction).