Move more, eat better, change lives!
In 2007, Dr. Kimberlydawn Wisdom, the Nation's First State Surgeon General, founded Generation With Promise (GWP). Her commitment is to support Michigan's young people, their families, faith-based organizations, and communities through knowledge and skills, to empower them to create healthy communities where healthy lifestyle choices are the default option.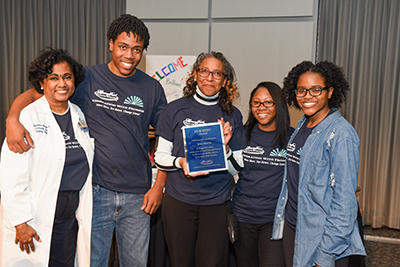 The program aims to help students and their families Move More, Eat Better, and Change Lives! GWP and local schools work together to improve school environments and the health behaviors of the students. The most exciting part is that the students themselves are leading these changes!
GWP also works with families, community members, and faith-based organizations in Detroit neighborhoods in partnership with Gleaners Community Food Bank of Southeast Michigan using Share Our Strength's Cooking Matters™ nutrition education/cooking curriculum.
Our program
Our programs and activities work with students and families, teachers and schools, community and faith-based organizations so that healthy change comes from within the community. GWP participants are equipped with the skills and knowledge to lead healthy change in their home, school, or community.
These activities include:
Student Action Teams in middle and high schools
Teacher trainings, school presentations, and resources
Cooking Matters™ for Kids, Teens, Families, and Adults
Cooking demos and nutrition education at Detroit Community Markets, schools, community and faith-based organizations
Fresh Prescription - A fruit and vegetable prescription program
Calling GWP alumni!
Have you ever been on a GWP Student Action Team, participated in one of our Cooking Matters™ classes, or were a Youth Wellness Ambassador? We want to hear from you!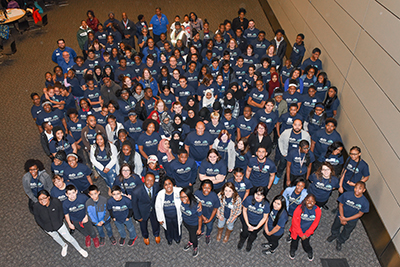 This institution is an equal opportunity provider. This project was funded in whole or in part by the USDA's Supplemental Nutrition Assistance Program Education through the Michigan Department of Health and Human Services and the Michigan Fitness Foundation.